Regular price
Sale price
$12.99 USD
Unit price
per
Sale
Sold out
This limit switch is used as a replacement for many Genie screw drive and chain glide model openers. The limit switch works with the carriage to tell the door when to stop opening or closing. If you have determined the switch needs to be replaced, you can use this as a quick replacement to get your opener back up and running. 
Can use existing limit wires to install the new limit switch
Contains one mechanical style switch, with flipper
Genuine Genie replacement part 
Compatible with Models:  1060, 1560, 2560, 3560, 3860, H4000, H6000, CM7500-U, CM8500-U, PRO83-U, PRO88-U, PRO90-U, PRO98-U, GXL9500, GXL9550, GXL10000, G2500, G4050, G5000, G5050, G5500, G5700, G8000, GDR9000, GX9000, GCG350, CM7600, CM8600, PRO95, CM8600XL, CM8600FN, GXL9500CL, GXL9550CL, GXL9900CL, GXL1000CL, 2060L, 3060L, G4050CL, G5000CL, G5050CL, G5500CL, G5700CL, G8000CL, GX9000CL, PCG400, PCG600, IMS1000, ISL950, ISL950/B, ISL980/B, ISL980, IS525, IS525/B, IS550, IS550/B, IS850, IS900, IS900/B, IS920, CM7500S, CM8500S, PRO98S, PRO88S, PRO90S, 939 
SKU: 20113R.S
In Stock! Usually ships within 24 hours.
ASK A QUESTION
View full details
$12.99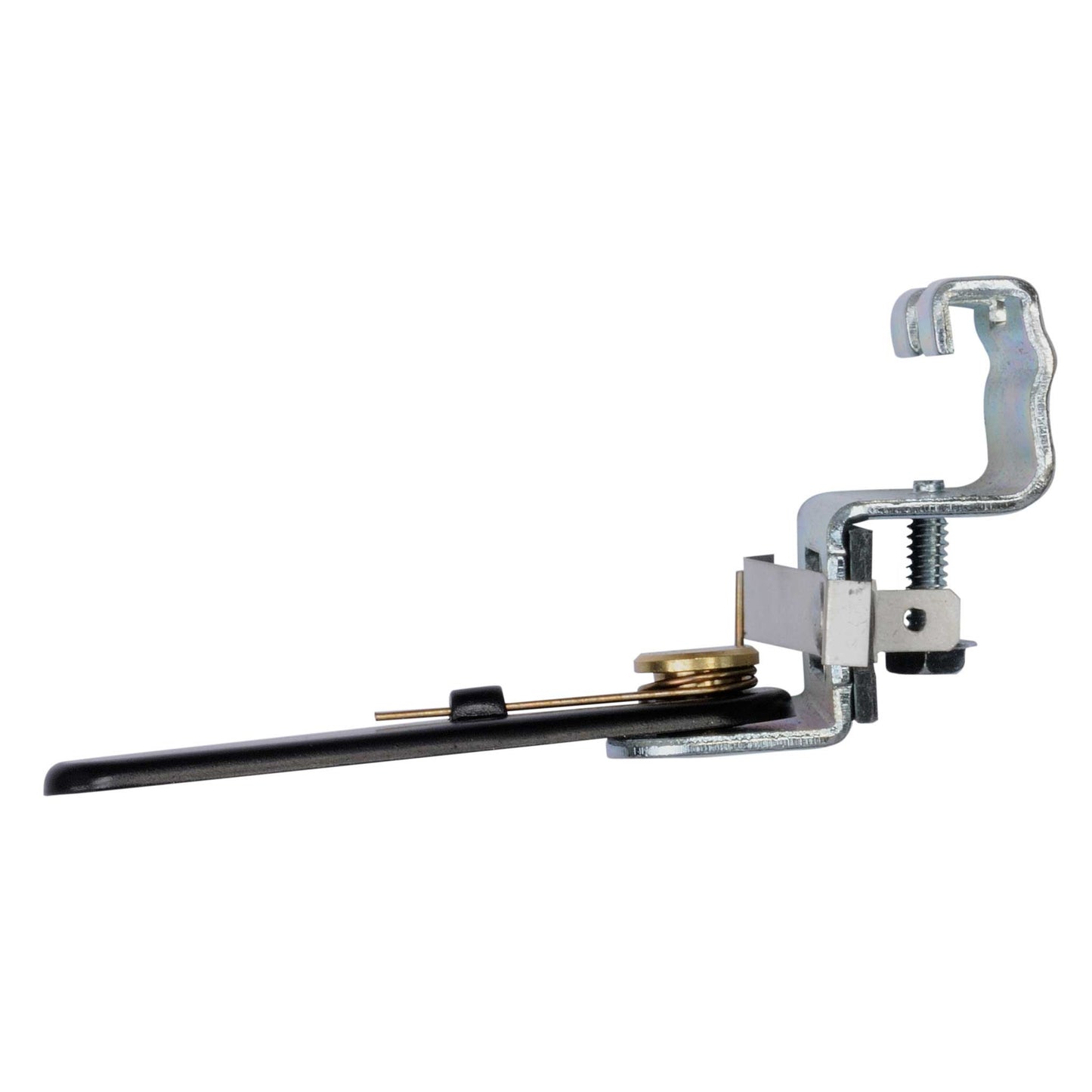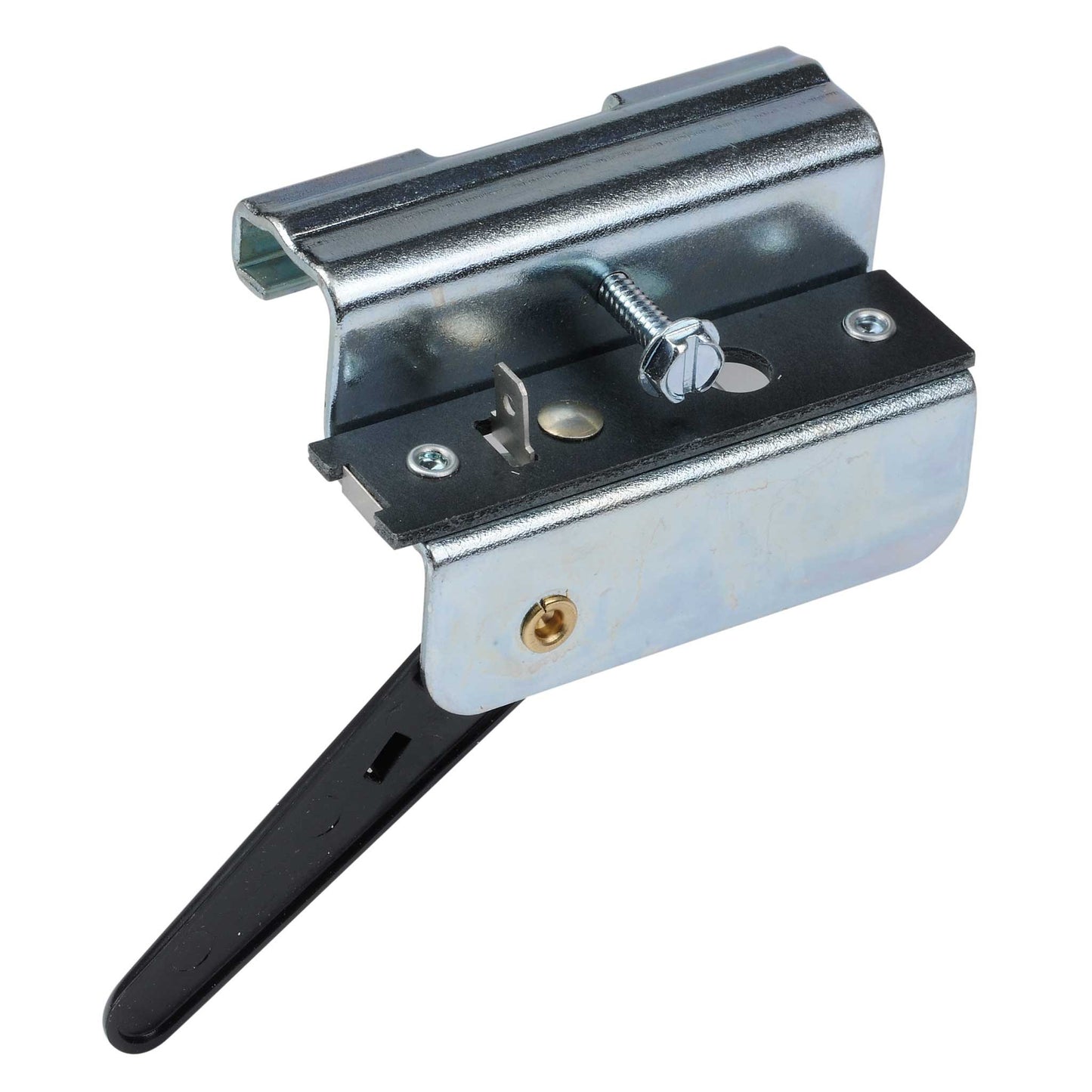 I have an 18 year old genie model IS GDO needs a new limit switch assembly will part number:20113R.S work, were it attaches to rail the metal flange is shaped a little different.

Yes, the 20113R.S limit switch will work with the IS series openers.

Does this fit GENE 1/HP IS 550/A? I see 550 and 550B listed, but not A

Yes, the Limit Switch- 20113R.S is compatible with Genie model IS550/A.

Will this work for CM 7500-S

Yes, the Limit Switch- 20113R.S is compatible with Genie model CM7500-S.

Will this work on model PCG650?

No, this will not work with Genie PCG650, the part number needed for that model is 20467R.S, unfortunately it is obsolete.  You may be able to locate from other online parts retailers.

Will this work on model CM8600IC/A

Yes, the Limit Switch- 20113R.S is compatible with Genie model CM8600IC/A.

Will this work on a model 3060L/M

Yes, the Limit Switch- 20113R.S (geniecompany.com) is compatible with Genie model 3060L/M.

will this work on model 4000-07

Yes, the Limit Switch- 20113R.S is compatible with model H4000-07.

Which the limit switch will work for models # CM 7600 IC ?

Yes, the Limit Switch- 20113R.S is compatible with model CM7600IC.

Will this work with the pro951C

Yes, the 20113R.S limit is compatible with the Pro95IC.

i have an old genie GG-1950 and need a stop switch will the limit switch 20113 R.S work ?

The 20113R.S limit switch is not compatible with the GG-1950.  Unfortunately, there is no replacement for the GG-1950 limit switch due to the age of the unit.

Will this switch work for the limit switch part no. 24454r? We have a genie blue max that is at least 15 years old. Cm 7500 1/3 hp cm8500 1/2 hp

Yes, it will.

Will this limit switch work with a model 2060L

Yes, it will.

I bought a lomit switch, model #20113r for my genie 350l opener and it doesn't fit. The part that attaches to the rail is to narrow. My opening is 1&1/where as this one is only 1/2". What is the correct part I need to order?

The 20113R.S will not work with the Genie 350L model garage door opener. The correct limit switch for the GCG350L model is 20467R.S, this part is obsolete and we no longer have it.

Will this work with the H4000A?

Yes, it will!

i have a pcg 400 will this switch work

Yes, it will.

I have Model PCG650. Will the Limit Switch- 20113R.S work on my Model?

No, it will not. We no longer have the limit switch for the PCG650 model.

do you have a limit switch to screw garage door opener model of 404 ?

No, we no longer have a limit switch for the model 404 garage door opener.

Does a wire come with the Limit Switch?

No, it does not.

The #20113RS looks like the one that the spring broke on mine - it's the one when I open the door closest to the motor unit- will it work for the down switch too - Im sure the down switch will go out as soon as I replace the up one (my luck ) the motor will stop about thirty seconds it stops on track but I'm afraid it might burn the motor out if I don't get it fixed ASAP then I'm looking a $400 + fix - genie has been a great one it's a least 35 years old - thank you

Yes, this would be for both the up and down if this is the correct switch for your model.

Does this limit switch work for Genie Model ISL950/A? It is a screw drive.

Yes, it does.

I have a older model, 459. Will this work with it?

No, it will not. We no longer have parts for the 459 model.

Will this limit switch work on the OCG750 model? I think the original part number was 20467R.

No, it will not. We no longer have the limit switch for that model.

Will this serve as a replacement for the 35263R.S, Genie Promax Chain Glide, model # PCG400?

No, it will not. We no longer have the limit switch for the chain glide.

which limit switch will work for genie garage door opener limit switch for gxljavascript:void(0)9550

We no longer have the limit switch for the GXL9550 model garage door opener.

will this limit switch work with Genie Pro 82 model? Thank you.

No, it will not. We no longer have the limit switch for the Pro 82 model.

Will this serve as a replacement for the limit switch on a GCG350L?

No, it will not. We no longer have a limit switch for the GCG350L model.

Door Operator Model GCG350L, Receiver Model ACSR1G. Vintage about 1999. The original mechanical switch for this door fastens over a rail approximately one (1) inch wide. Replacement switch 34538S.S, fits over the rail, but has two leads that are not brought on the receiver. Switch 20113R.S has a single contact, but the attachment bracket 0.5 inches, will not fit over the rail. Is there another single pole mechanical switch available?

The GCG350L model used the limit switch part number 20467R.S. This part is obsolete, we no longer have them available.

Will the Limit Switch-20113R.S work on CM7600IC/A?

Yes, it will.

I have a GCG35OL will the 20113R.s work on mine?

No, this limit switch will not work with the GCG350L model garage door opener. The one for that model was part number 20467R.S and is obsolete.

Will this limit switch work with a GS 459 opener?

No, it will not.

Will this limit switch work on a SD9000?

No, it will not.

model 3060l 07 i need a limit swith

The 20113R.S would be the correct limit switch for the 3060L-07 model garage door opener.

Do I need both limit switches

The garage door opener would require both limit switches. If you are asking if you need to replace both, you would only have to replace whichever one is not working.

Will the limit switch work for OCG550 Python? Will it work on open as well as closed sides?

No, this will not work with the OCG550 model. 

Will the Limit Switch- 20113R.S work on a Is550/A?

Yes, it will!

I have a Genie model 200, and have lost the limit switch to control the upward movement. What is the part number that I require ?

We no longer have parts for the Model 200 garage door opener.

will the 20113r.s limit swithch work on a genie IS900/A ?

Yes, the Limit Switch- 20113R.S is the correct limit switch for your Genie IS900/A garage door opener.

The limit switch for my Genie CM7600IC broke. Is this the correct replacement limit switch for this model? And can this replacement switch be used to limit either the door-up position or door-down position?

Yes, the Limit Switch- 20113R.S is compatible with Genie model CM7600IC.

will the 20113r.s limit swithch work on a genie SD 9500 1/2 hp opener

Hello. Yes, the 20113R.S limit switch will work with you SD9500 Genie garage door opener.

Are models 2060/ 3060 compatible with 2060L/ 3060L

Hello. Yes these are the same model of garage door openers. The 2060L and 3060L Genie garage door opener use this limit swicth. 

Will the Limit Switch 20113R.S work with the 2ea Limit Switches found on the Genie 1/2 hp Model 2060L-07/M .

Yes, the 20113R.S limit will work with your Genie model 2060L-07M.

closer switch assembly brownis550/a genie

Yes, this is the correct Limit Switch- 20113R.S for a Genie model IS550/A.

Will this work for H6000-07

Yes, the Limit Switch- 20113R.S is compatible with Genie model H6000-07.

I have a genie CM8600IC/A and the limit switch is broken. Will the Limit Switch- 20113R.S work with my model?

Yes, the Limit Switch- 20113R.S is compatible with Genie model CM8600IC/A.

Can I use this with model GCG350L

No, part 20113R.S is not compatible.  The correct limit switch for the GCG350L model is 20467R.S, this part is obsolete and we no longer have it.
Free Shipping

We offer FREE shipping and handling on all orders that total over $17.99 and are shipped to a US address. All orders are shipped using UPS ground, directly from The Genie Company.

Genuine Replacements

Buying GENUINE Genie accessories and parts guarantees that you are getting quality OEM materials backed by a Genie warranty.

Support

Need assistance? We are here for you! We offer a wide range of customer support options including contact by phone or email, web chat services with a live agent, and a robust support section also located on our website.  All customer care teams and services are based in the USA.

FREE SHIPPING ON ALL US ORDERS 17.99 AND UP