Regular price
Sale price
$44.03 USD
Unit price
per
Sale
Sold out
Genie replacement motion detector module for garage door opener models that came with a motion detector. 
Compatible with the following models that had a motion detector: 4022, 4024, 4042, 4062, 4064, 3064
Genuine Genie Replacement Part 
SKU: 37560R.S
In Stock! Usually ships within 24 hours.
ASK A QUESTION
View full details

Motion Detector Module - 37560R.S
$44.03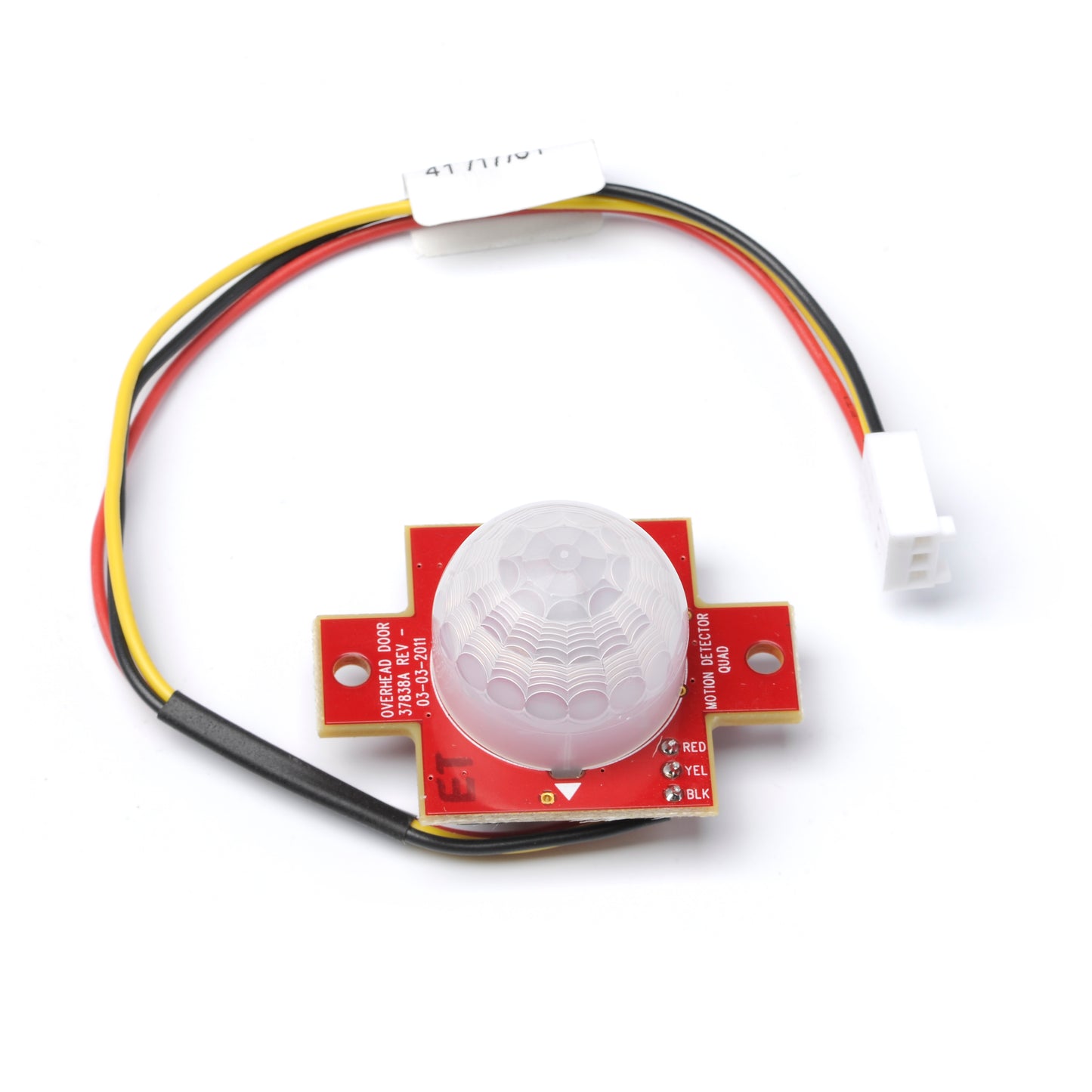 Can this be installed into IS/550-A 1/2 HP Chain Driven Opener?

No, the motion detector is not compatible with the IS550/A.  We do not currently have a motion sensor for this model.

Is this compatible with the model 750 chain drive

Sorry this is not compatible with model 750.

can it be added to model 7055D-TKSV ?

No, sorry the Motion Detector Module - 37560R.S is not compatible with model 7055.

Can this be added to model 4063-TNMSV?

Unfortunately the Motion Detector Module - 37560R.S is not compatible with model 4063.

Can a motion sensor be added to model 3053-TSV Silentmax

No, it cannot.

Does this fit the model 9120

No, it will not.

Can this be added to the 4062

No, it cannot be added to a model that did not have one originally.

Can this be added to model 3024?

No, it cannot.

Can I add a motion detector to a MachForce opner

No, you cannot.

Is this the optional light motion sensor for model 7155L-TKV?

There is no option for the motion detector for the 7166L-TKV model. The light will come on automatically when the garage door is opened or closed- or when it is turned on from the wall console.
Free Shipping

We offer FREE shipping and handling on all orders that total over $17.99 and are shipped to a US address. All orders are shipped using UPS ground, directly from The Genie Company.

Genuine Replacements

Buying GENUINE Genie accessories and parts guarantees that you are getting quality OEM materials backed by a Genie warranty.

Support

Need assistance? We are here for you! We offer a wide range of customer support options including contact by phone or email, web chat services with a live agent, and a robust support section also located on our website.  All customer care teams and services are based in the USA.

FREE SHIPPING ON ALL US ORDERS 17.99 AND UP