Regular price
Sale price
$0.67 USD
Unit price
per
Sale
Sold out
Genie garage door opener replacement Optical Interrupt wheel. 
Includes 1 Wheel
Compatible with Genie model garage door openers: Excelerator®Pro99, CMD9900, H8000, ISD990, ISD995, ISD1000, QuietLift®4560
SKU: 33944A.S
In Stock! Usually ships within 24 hours.
ASK A QUESTION
View full details

Optical Interrupt Wheel - 33944A.S
$0.67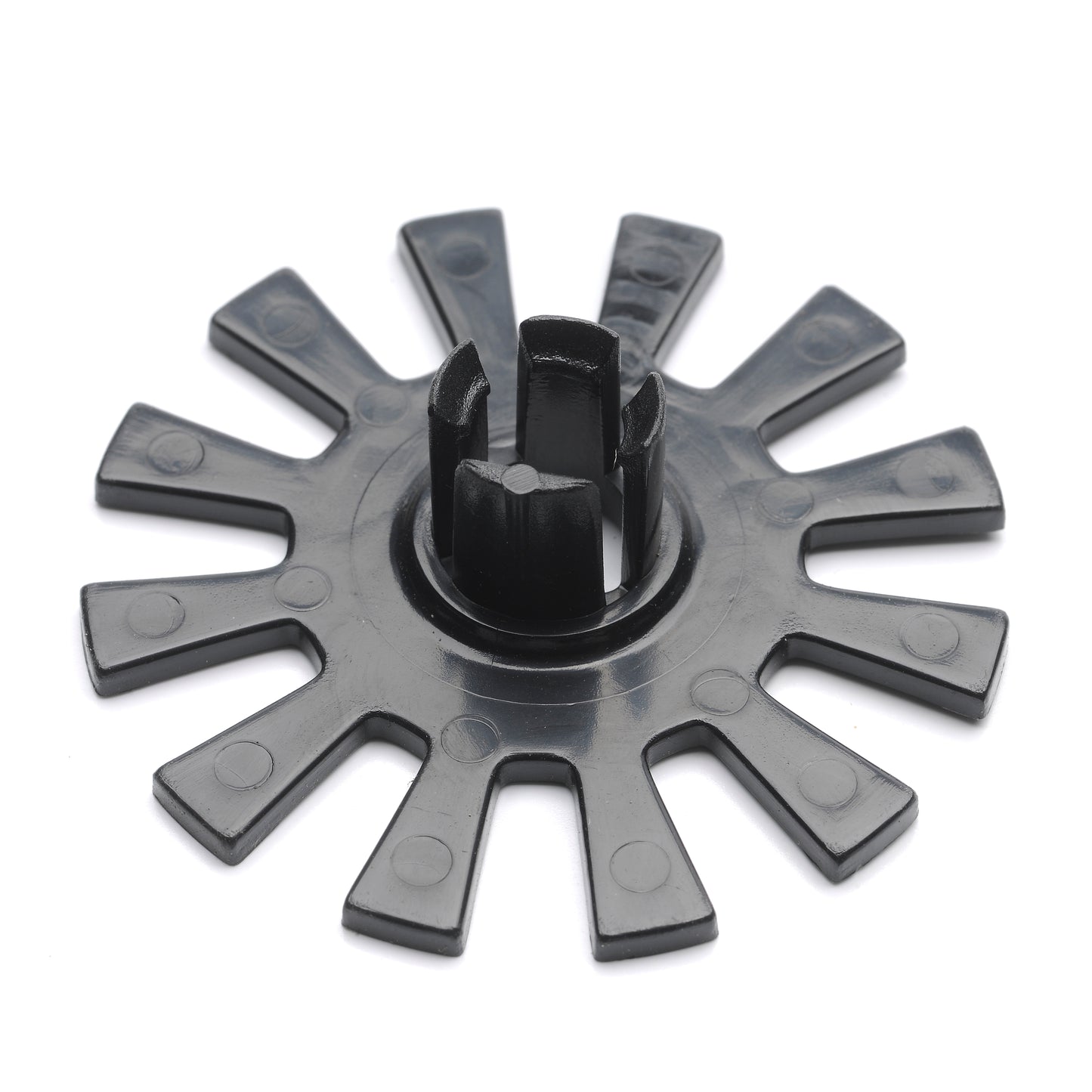 I broke mine too and garage door stopped opening after it opens 6 in. What is the function of this interrupt wheel? Is it difficult to install? Which face needs to be facing outward? I just ordered one online.

The function of the opto wheel is to count the speed (RPMs) of the motor.  The symptom you are having of short travel is what occurs with a defective optoluctor on the board or a broken wheel.  It is fairly easy to install.  Just unplug the unit, flip the light bulb cover down, and remove the 4 screws in the motor cover.  Remove the broken wheel and put the new wheel on.  The clip part of the opto wheel will fit on the back end of the motor shaft.  The wheel goes all the way until the clip fits in the groove in the shaft.
Free Shipping

We offer FREE shipping and handling on all orders that total over $17.99 and are shipped to a US address. All orders are shipped using UPS ground, directly from The Genie Company.

Genuine Replacements

Buying GENUINE Genie accessories and parts guarantees that you are getting quality OEM materials backed by a Genie warranty.

Support

Need assistance? We are here for you! We offer a wide range of customer support options including contact by phone or email, web chat services with a live agent, and a robust support section also located on our website.  All customer care teams and services are based in the USA.

FREE SHIPPING ON ALL US ORDERS 17.99 AND UP