Regular price
$107.79 USD
Regular price
Sale price
$107.79 USD
Unit price
per
Sale
Sold out
The 39354S.S Belt assembly is used on various model Genie garage door openers that have a 5-piece tube style rail for an 8' high garage door (with the added extension kit). 
Assembly has a 1-piece belt  
Compatible with the following Genie garage door openers that have a belt rail: SilentMax Connect, StealthDrive 750, SilentMax 750, SilentMax 550, QuietLift 550, StealthLift 500
Also compatible with any Genie garage door opener with belt rail that model number begins with 2055, 3053, 3055, 7055, 7155, 7155L
SKU: 39354S.S
In Stock! Usually ships within 24 hours.
ASK A QUESTION
View full details

Replacement Belt for 8' Garage Door Opener- 39354S.S
$107.79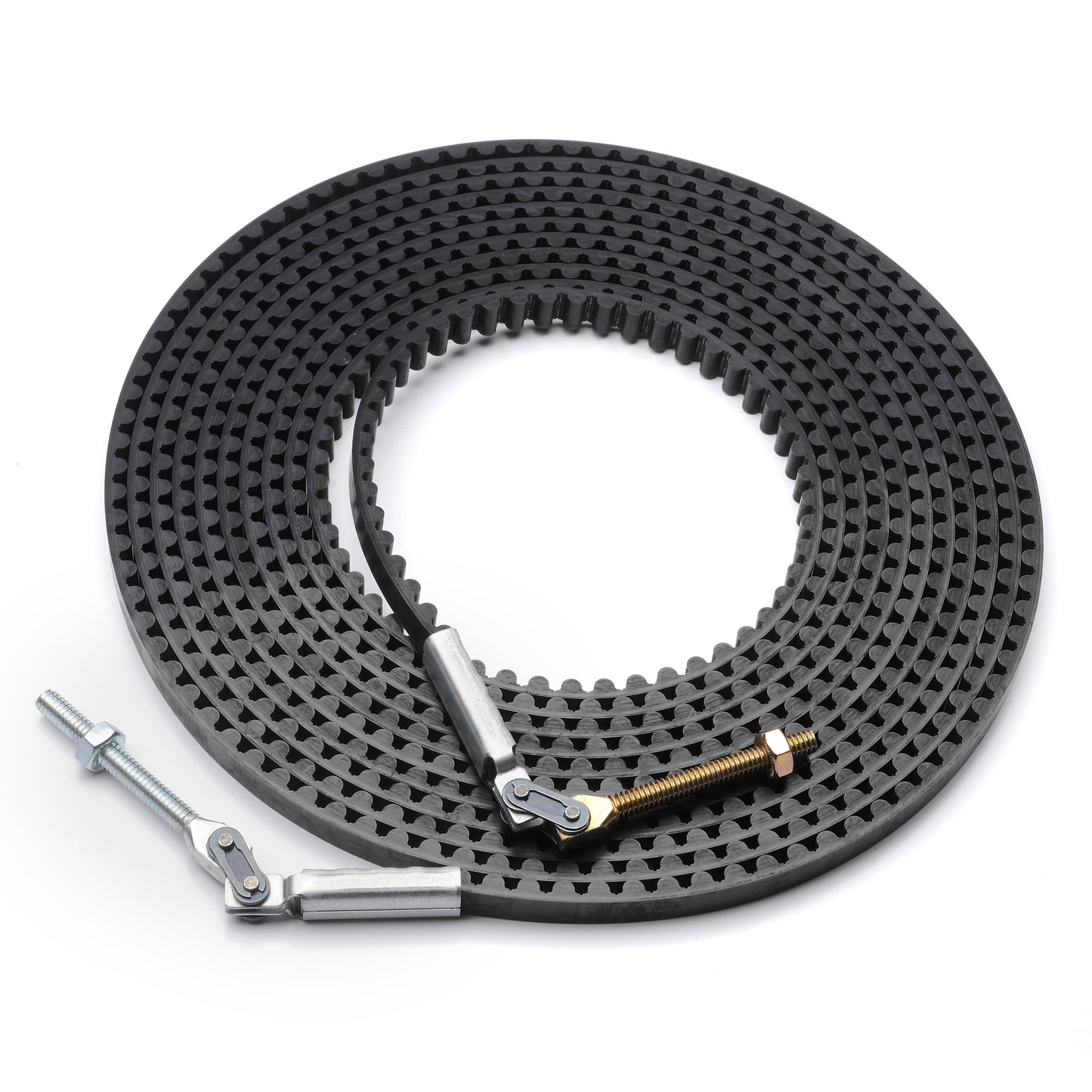 Does this works with model number 2042

No, unfortunately we do not have a replacement belt for Genie model 2042.

What belt fits Genie Pro Stealth GPS1200IC. I was told it needs to be the older model longer belt.

We no longer have the belt for the GPS1200IC model garage door openers.

Can I buy only the bolt connector attached to the belt?

No, we do not have the bolt connect as a separate part.

Will this fit the Genie Pro Max, model # PMX500IC/B? On an 8' garage door.

No, it will not. We no longer have a belt for the PMX500IC/B model garage door opener.

What belt can fit in the model 2060l

We no longer have a belt for the 2060L model.

I have a genie 7055 and need replacement belt. How do I know if I need the 7 or 8' belt?

If you did not add an extension kit to the 7055 when it was installed, you would just need the normal 7-foot belt.

Can you order just the bolts at the end of the chain?

No, we do not sell them as a replaceable part.

What is the name of the connector that joins the two ends? Where can I find?

The connector is referred to as the "Turnbuckle". It is in the Mounting Parts Pack- part number 39010R.S.

will this belt fit the model 7055

Yes, it will!

Which chain is suitable for the GPS1200IC model?

Unfortunately, the chain for that unit is obsolete so we no longer have one that is comapatible.

What is the total length of belt?

Hello. The over all length of the 39354S.S Belt is 244"
Free Shipping

We offer FREE shipping and handling on all orders that total over $17.99 and are shipped to a US address. All orders are shipped using UPS ground, directly from The Genie Company.

Genuine Replacements

Buying GENUINE Genie accessories and parts guarantees that you are getting quality OEM materials backed by a Genie warranty.

Support

Need assistance? We are here for you! We offer a wide range of customer support options including contact by phone or email, web chat services with a live agent, and a robust support section also located on our website.  All customer care teams and services are based in the USA.

FREE SHIPPING ON ALL US ORDERS 17.99 AND UP