Regular price
Sale price
$4.60 USD
Unit price
per
Sale
Sold out
AAA Battery used in Genie garage door opener remotes and keypads. This battery is universal and can be used in any item that requires AAA batteries. A weak or almost dead battery can cause your garage door opener remote or keypad to not work properly,  this replacement battery will keep your garage door opener accessory working strong.
Genie remote model GL2T-BX uses one AAA Battery
Genie keypad model GK-R uses two AAA batteries
SKU: 36863A.S
In Stock! Usually ships within 24 hours.
ASK A QUESTION
View full details

$4.60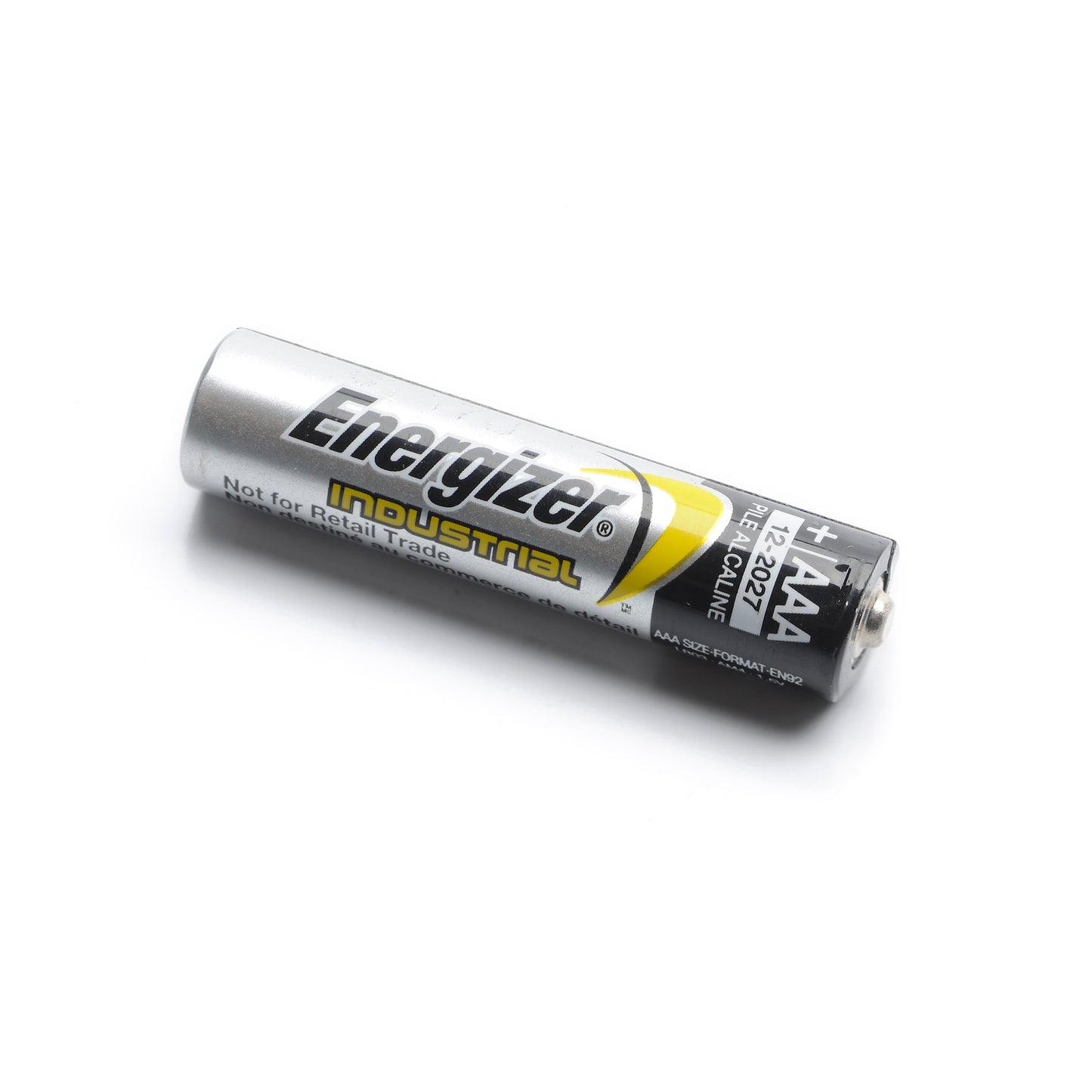 I bought a 6 yr old house. The Genie key pad has 2 AAA batteries—no obvious model number. What is the model number and how do I remove the old pin and add a new one? A link will suffice.

Use our help pages to determine which keypad you have. The instructions for clearing and reprogramming will be next to the picture. If it has triple-A batteries, it is most likely our newer style keypad. Here is the GK-R quick programming reference card if you determine this is your keypad. You will want to start with the clearing and resetting. Please let us know if you need additional help.

What battery is for a model ACSCTG TYPE 1 actuator?

These remotes could use one of two batteries. Either a A23 battery or a CR2032 battery . 
If the back of your remote says ACS it will take the A23 battery if it says TBS it will take CR2032 coin battery. 
Or you can open the small door on the back of the remote and see if it is a coin battery or not.
Free Shipping

We offer FREE shipping and handling on all orders that total over $17.99 and are shipped to a US address. All orders are shipped using UPS ground, directly from The Genie Company.

Genuine Replacements

Buying GENUINE Genie accessories and parts guarantees that you are getting quality OEM materials backed by a Genie warranty.

Support

Need assistance? We are here for you! We offer a wide range of customer support options including contact by phone or email, web chat services with a live agent, and a robust support section also located on our website.  All customer care teams and services are based in the USA.

FREE SHIPPING ON ALL US ORDERS 17.99 AND UP