Regular price
Sale price
$6.99 USD
Unit price
per
Sale
Sold out
This 2 Conductor bell wire is used for wiring safety beams or a wall console to the garage door opener power head. There are two convenient lengths to choose from. 
Garage door opener wire comes in 25ft or 90ft length rolls
Add new wire for a new garage door opener install, or use to replace existing damaged wiring
Universal- works with most garage door openers
SKU: 35265A.S
In Stock! Usually ships within 24 hours.
ASK A QUESTION
View full details

$6.99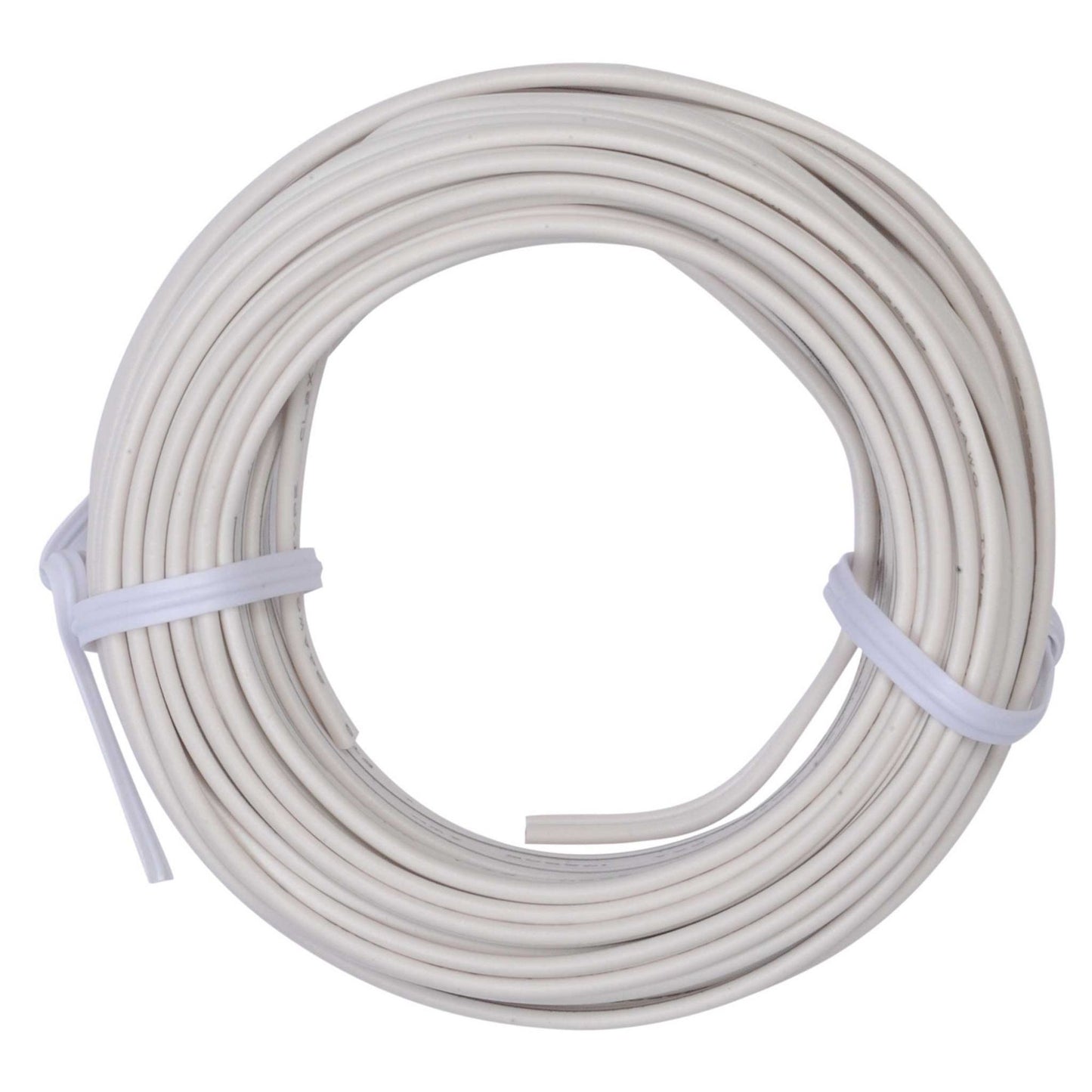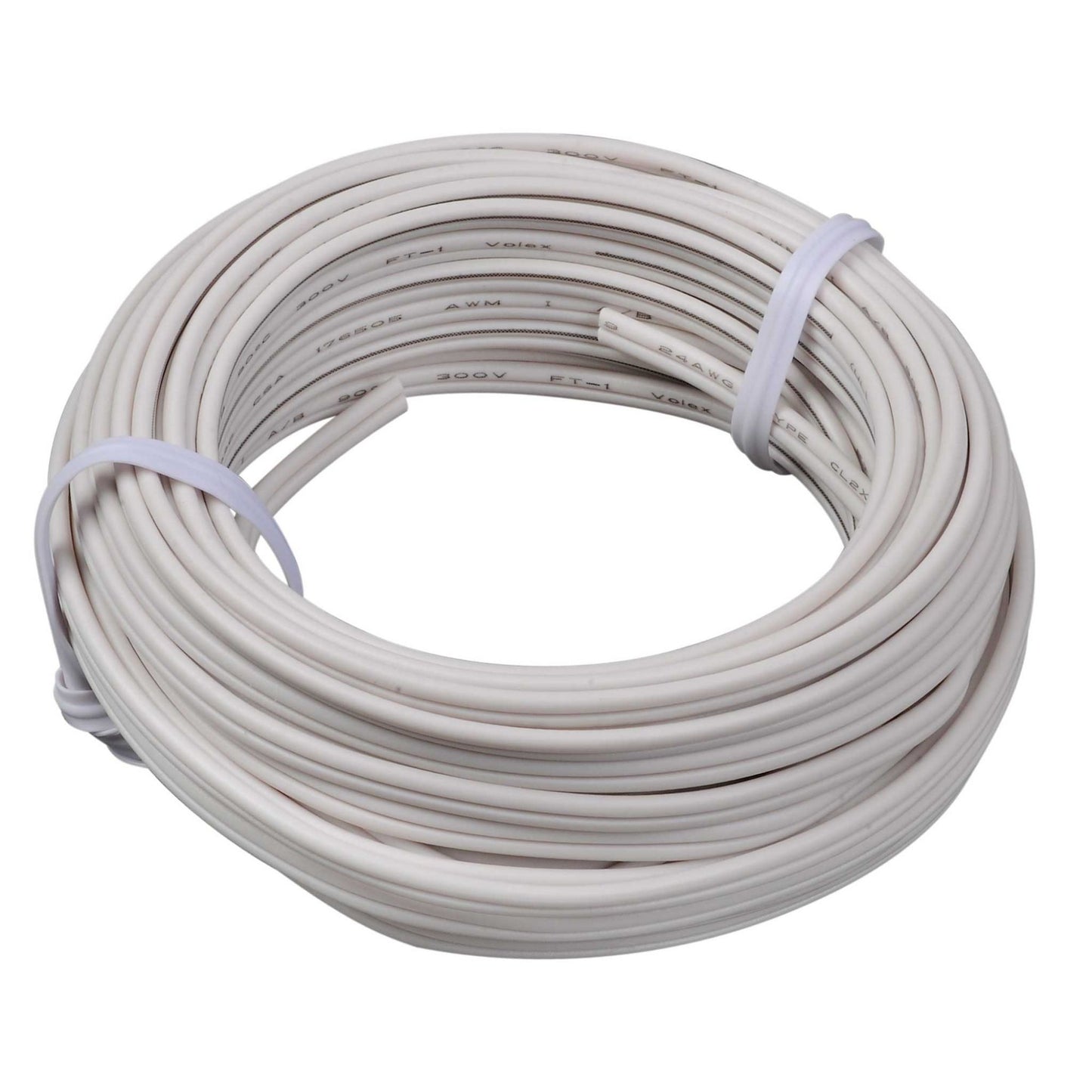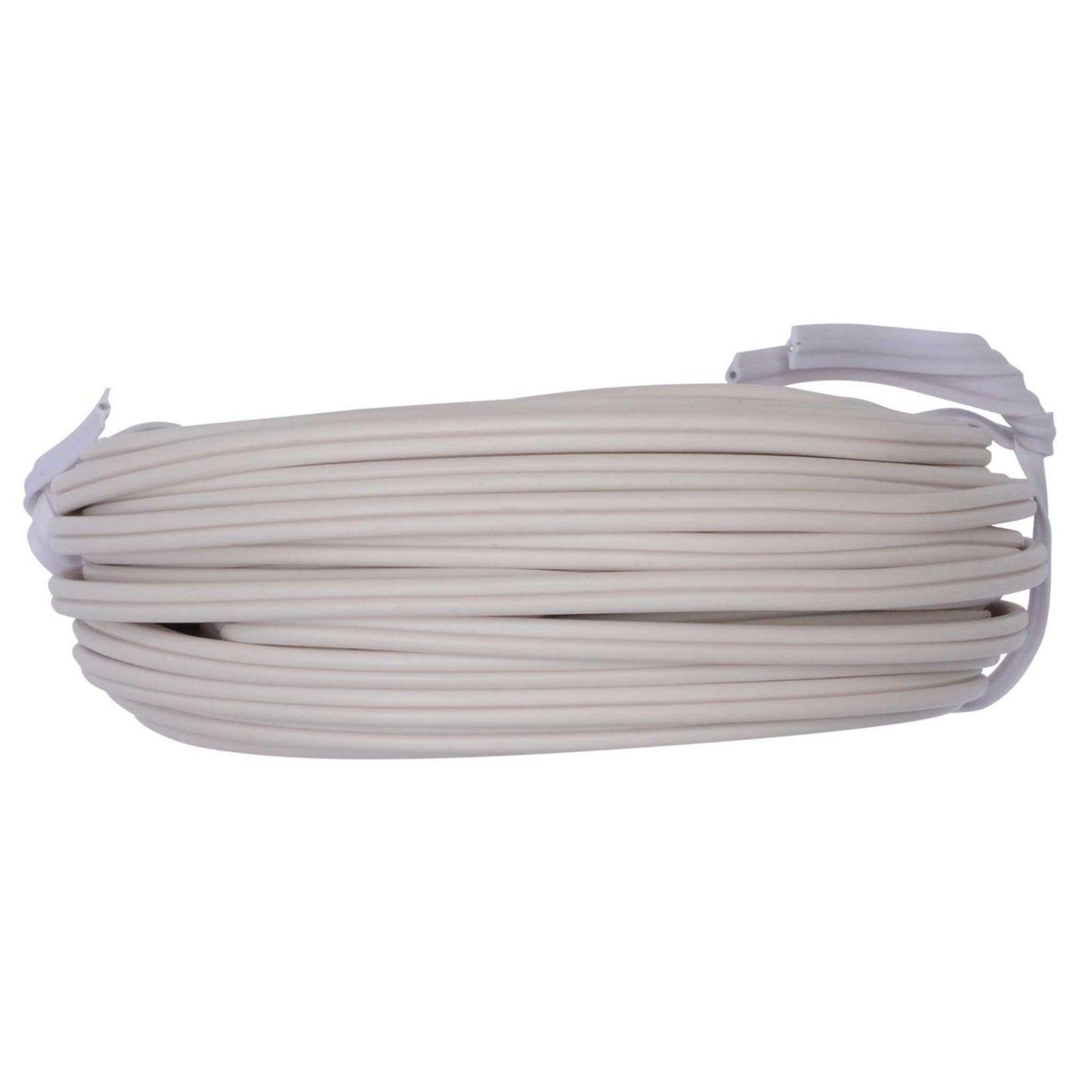 how much wire is needed for regular garage door opening?

90 feet of wire is recommended for safety beam sensor wiring and also for complete wall button and safety beam sensor installation.  If only the wall button wiring is needed this typically can be completed with 25 feet of wiring.  Every installation is different so if you are unsure of the amount needed it may be safer to purchase the 90 foot roll.

does a 10-14 guage wire work for wiring sensors

We recommend 18-24 gauge wiring for the sensors and wall console.

What is the guage of the wire Sku: 35265B.S

The wire is 24 gauge.

hello, Is the wire solid or braided?

It is solid.

Question: What is the gauge of the garage door opener wire? (wire Sku: 35265A.S)

It is 18 to 22 gauge.

Do you also sell the plugs for the wire ends? If not, where can I get them?

The pigtail (plug-in) for two-wire systems is available Genie Pigtail Assembly – The Genie Company.

Is 4 wire replacement still available? It's for a 1/2 genie older model

No, the 4-wire replacement button is no longer available, the only replacement is the tan non-lit Universal wall button.
Free Shipping

We offer FREE shipping and handling on all orders that total over $17.99 and are shipped to a US address. All orders are shipped using UPS ground, directly from The Genie Company.

Genuine Replacements

Buying GENUINE Genie accessories and parts guarantees that you are getting quality OEM materials backed by a Genie warranty.

Support

Need assistance? We are here for you! We offer a wide range of customer support options including contact by phone or email, web chat services with a live agent, and a robust support section also located on our website.  All customer care teams and services are based in the USA.

FREE SHIPPING ON ALL US ORDERS 17.99 AND UP