Regular price
Sale price
$12.39 USD
Unit price
per
Sale
Sold out
This Opto-Luctor will replace the one used in many AC Screw Drive Genie model openers. If you have determined that the Opto-Luctor needs to be replaced, you can use this to get the operator back up and running.  
Genuine Genie replacement part 
Does not come with the Opto Wheel - please purchase separately if it is also needed 
Compatible with Models:  1060, 1560, 2560, 3560, 3860, IS525, IS525/B, IS550, IS550/B, IS850, IS900, IS900/B, IS920, CM7600, CM8600, PRO95, CM8600-FN, H4000, H6000, IS525, IS525/B, IS550, IS550/B, IS850, IS900, IS900/B, IS920, 2060L, 3060L, IMS1000, ISL950, ISL950/B, ISL980, ISL980/B,  G4050CL, G5000CL, G5050CL, G5500CL, G5700CL, G8000CL, GX9000CL, GXL9500CL, GXL9550CL, GXL9900CL, GXL1000CL
SKU: 31057R.S
In Stock! Usually ships within 24 hours.
ASK A QUESTION
View full details

$12.39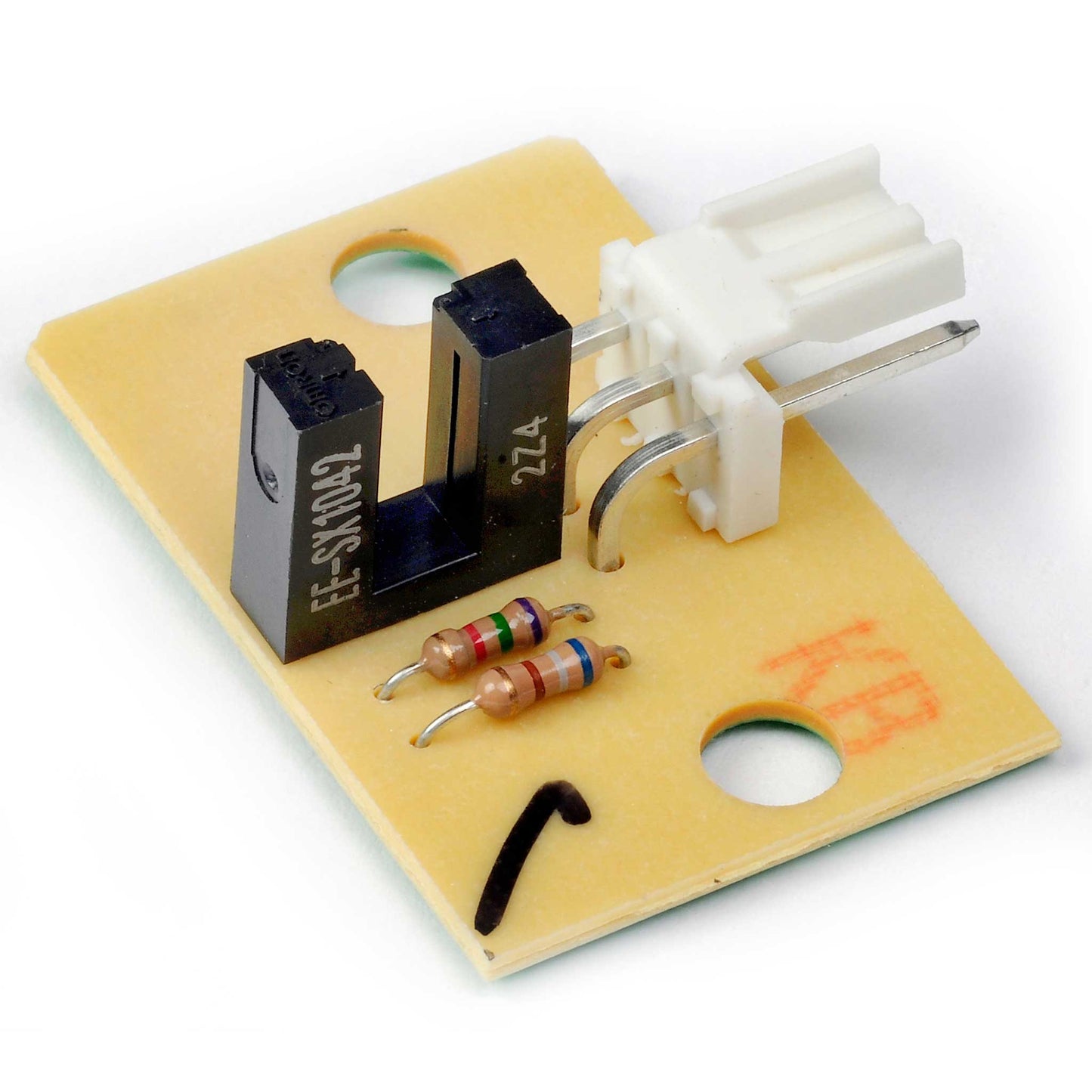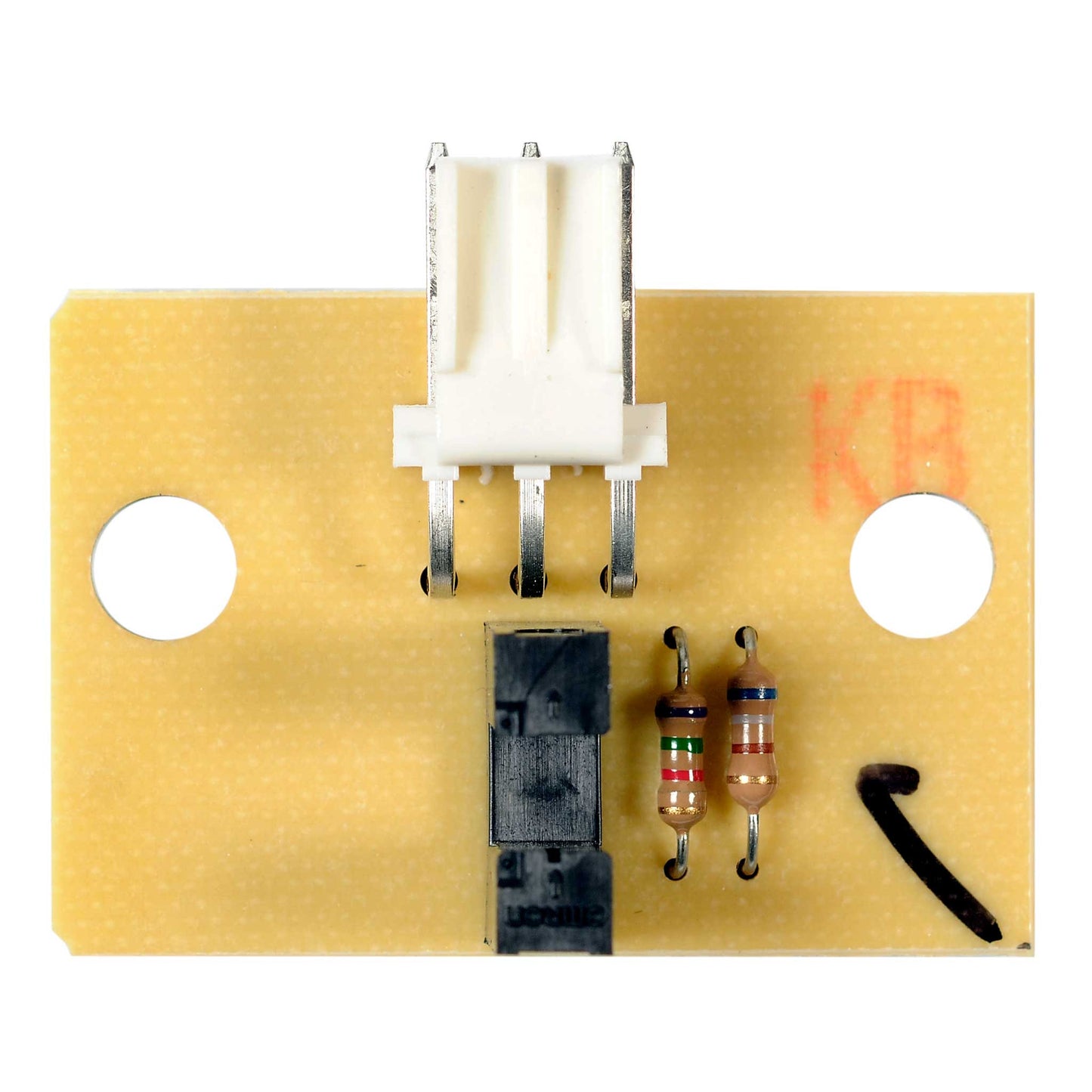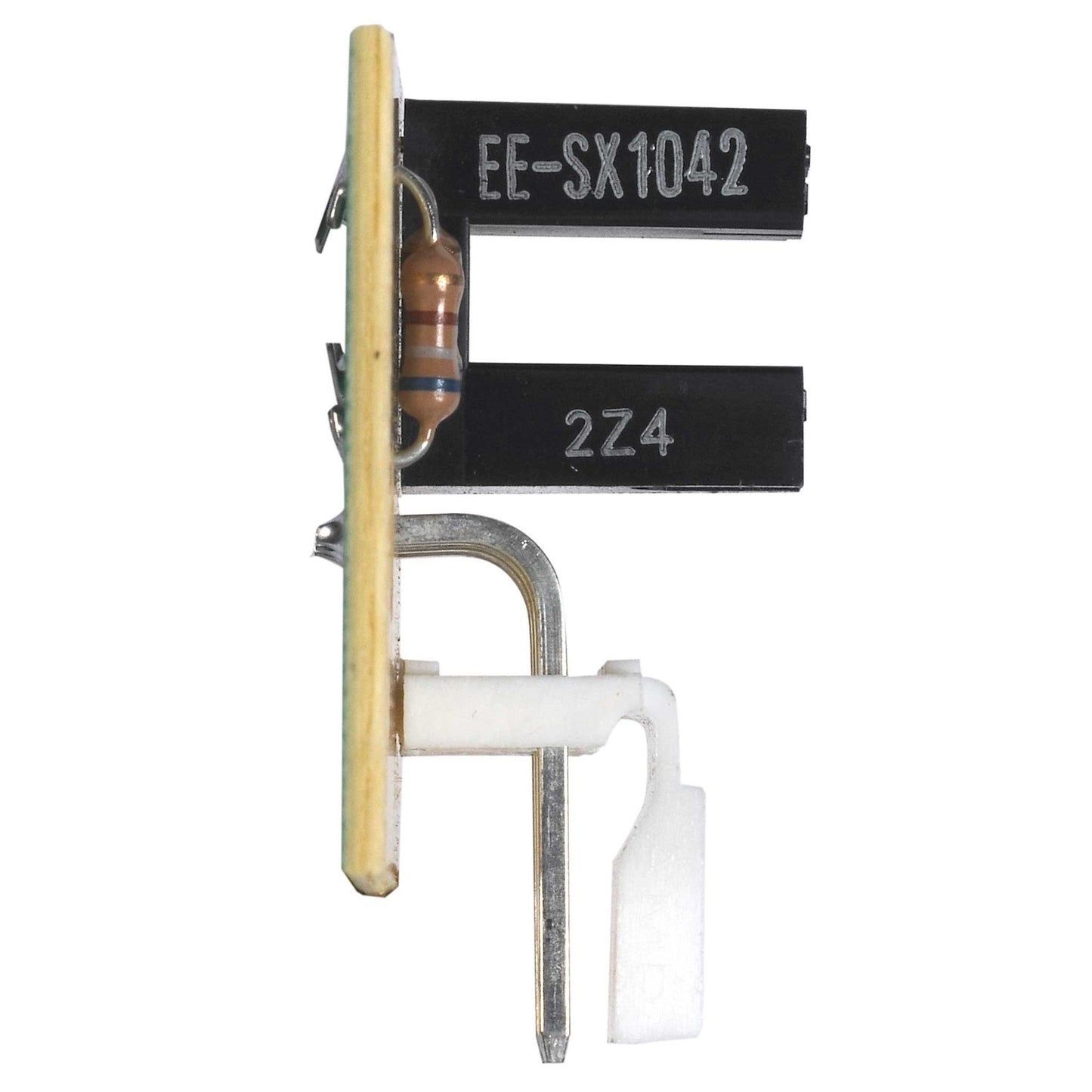 Genie garage door opener has power to it but is not running. What's the problem?

This could be caused by a variety of issues. The best way to determine the problem would be to call our customer service at 1-800-354-3643 when you are with the unit and we could help assist in troubleshooting to resolve the issue.

Light will not turn off on my garage door opener model number IS900/B What part do I need?

The constant light could be caused by a few different things. In order to eliminate these, here are a few steps to try.

First, you would want to remove the wall button from the wall. Then take the two wires off the back of it and leave them off.

You would then want to run the unit with a remote, then wait at least five minutes and the light should time out. If they do go out, you would want to replace the wall console. 

If they do not, then you would want to remove the wall button wires from the powerhead. Again, run the unit with a remote, wait the five minutes and see if they go out. If they do, you would want to replace the wall button wire from the wall button to the powerhead. (This is 18 to 22 gauge doorbell wire)

If they do not go out after both of these then the circuit board would need to be replaced in the unit.

Hi--I have model #IS550/A------lately the door will open a few inches and stop----it only happens sometimes----when it does happen it could be from the car remote or the garage switch

This could be caused by a few things. First thing to check is your door balance: To check the balance of your door, disconnect the operator from the door (in the down or closed position) by pulling the emergency release cord. Lift the door to where you can see halfway outside the garage. The door should stay there, slight movement to settle is acceptable. To check for smooth operation, roll the door all the way up and down slowly with your palms to check for smooth, even travel and that there is no binding or sticking. If door is not balanced or operating properly, we would recommend that you call your local professional door installer, Genie, or Overhead Door dealer. 

If the garage door is balanced, you can try increasing the open force of your garage door opener. Follow the instruction in the owners manual for the IS550/A. 

I have "Factory Replacement ACSR3" which I believe is CM8600-IC. Door moves an inch or so and returns to original position; when carriage disconnected (ie, no door load), motor runs similar amount of time, and then similarly changes direction as it did with load. (1) Do I need 35226A.S (snap) or 30323A.S (screw)? (2) Do I need to totally pull the motor down off the ceiling, or can I simply replace the opto-luctor board 31057R.S and the optical interrupt wheel while it is on the ceiling. I'm not sure which part is faulty, but would prefer to only do this exercise once so willing to replace both interrupt wheel and optoluctor board.

You can do the replacement while the garage door opener is on the ceiling. You would unplug the garage door opener, then remove the cover to replace the parts. The wheel depends on what year your garage door opener was made. It should have a date code sticker on the powerhead.  If your garage door opener was made after 02/2004 you would need the 35226A.S if it was before- then you would need the 30323A.S. If you need help determining which one you can also contact Genie customer service at 1-800-354-3643.

Need an opto luctor for my Genie inetellicode garage opener model # IS550/A. Would the opto luctor 31057R.S work?

Yes, this will work.

I have a G5050 screw drve opener. The sensor wire has come unplugged. I cant find where to plug it back into the motor or termial block can you help me thanks John

Please contact Genie customer service at 1-800-354-3643 for technical assistance.
Free Shipping

We offer FREE shipping and handling on all orders that total over $17.99 and are shipped to a US address. All orders are shipped using UPS ground, directly from The Genie Company.

Genuine Replacements

Buying GENUINE Genie accessories and parts guarantees that you are getting quality OEM materials backed by a Genie warranty.

Support

Need assistance? We are here for you! We offer a wide range of customer support options including contact by phone or email, web chat services with a live agent, and a robust support section also located on our website.  All customer care teams and services are based in the USA.

FREE SHIPPING ON ALL US ORDERS 17.99 AND UP