Need replacement parts for this Genie Garage Door Opener model?  >>CLICK HERE<<
 This durable chain drive smart garage door opener has a strong DC motor that provides reliability and strength for the ultimate combination. The Chain Glide Connect Essentials Kit is packed with all of the latest technology at a reasonable price. The integration with Aladdin Connect Wifi smartphone technology allows your garage door to be part of your smart home systems like Amazon Alexa and Google Assistant. The Aladdin Connect smartphone app is free (with no hidden costs) and allows you to set up individual users through their own app. Plus you can set up virtual keys to operate your garage door opener. It also has a GenieSense enabled DC motor that provides unmatched durability, making it the ideal choice to open most 7-foot high garage doors. The ChainGlide Connect Essentials Kit, like all Genie garage door openers, comes equipped with Intellicode rolling code technology that prevents unauthorized persons from opening your garage door. You will also enjoy the added conveniences of the included LED lights, a pre-programmed remote for quicker set-up, and a wall control panel with an independent light button and vacation lock for added security. The Genie Safe-T-Beam garage door safety sensors ensure your family's safety and help prevent accidents with an infrared beam of light across the door opening.
Model: 2033-LO

This smart garage door opener comes with built-in Aladdin Connect technology

Heavy-duty chain drive system allows for long-lasting, durable operation

Keep your home safe with state-of-the-art security of Genie Intellicode changes the opener's access code when the remote is used

Accessories Included- a pre-programmed 3-button remote, LED lighting, and a multi-function wall console
 Notice to California Residents: As of 07/01/2019 This item cannot be shipped to the state of California due to Senate Bill No. 969. If the shipping address on any order is the state of California the order will be canceled. California residents must purchase a garage door opener with a battery backup included. Please see other options of Genie garage door openers with battery backup options to purchase. 
UPC: 050049022013
SKU: 39725T
ASK A QUESTION
View full details
Chain Glide Connect Essentials- 1/2 HPc Durable Chain Drive Smart Garage Door Opener with LED Lights Included
$0.00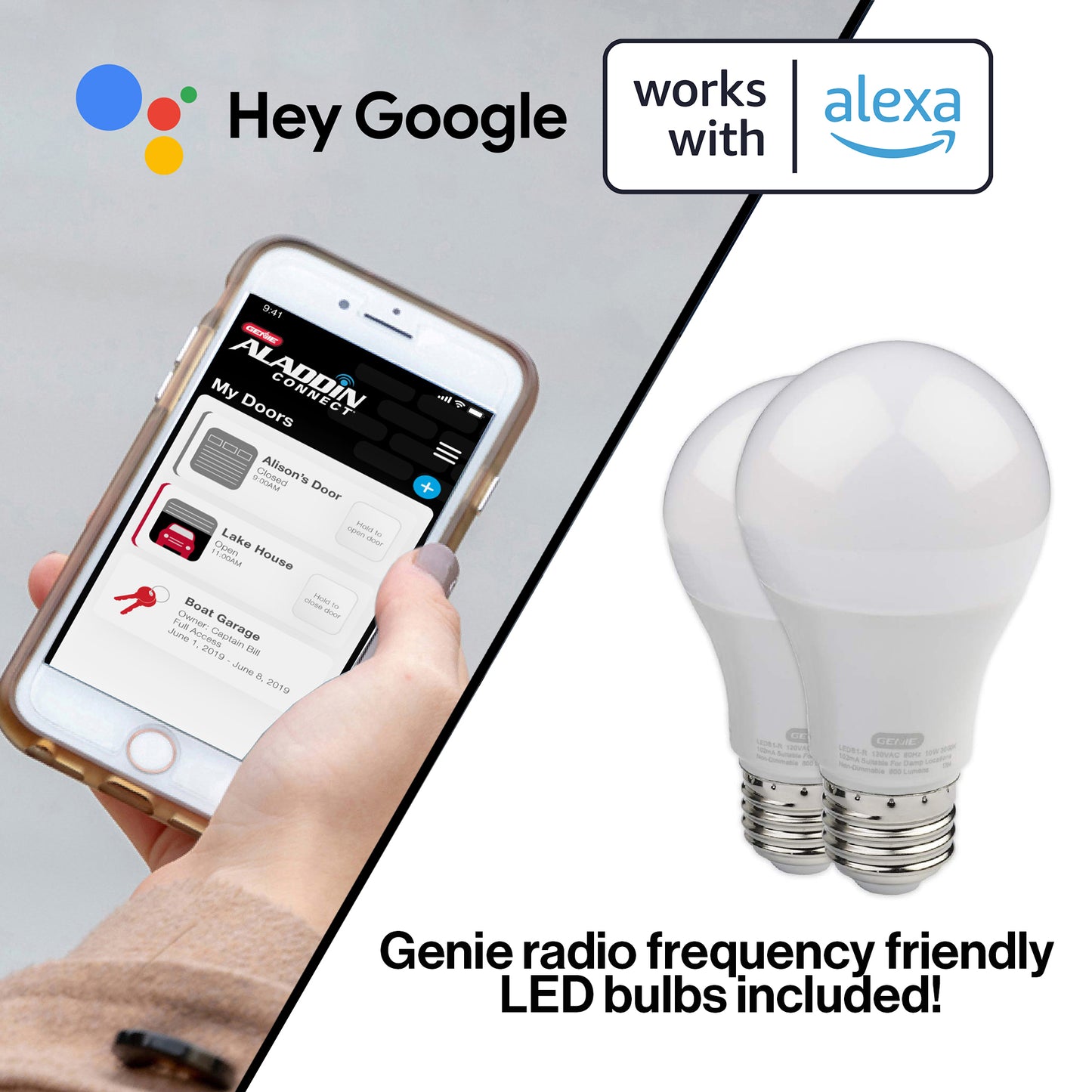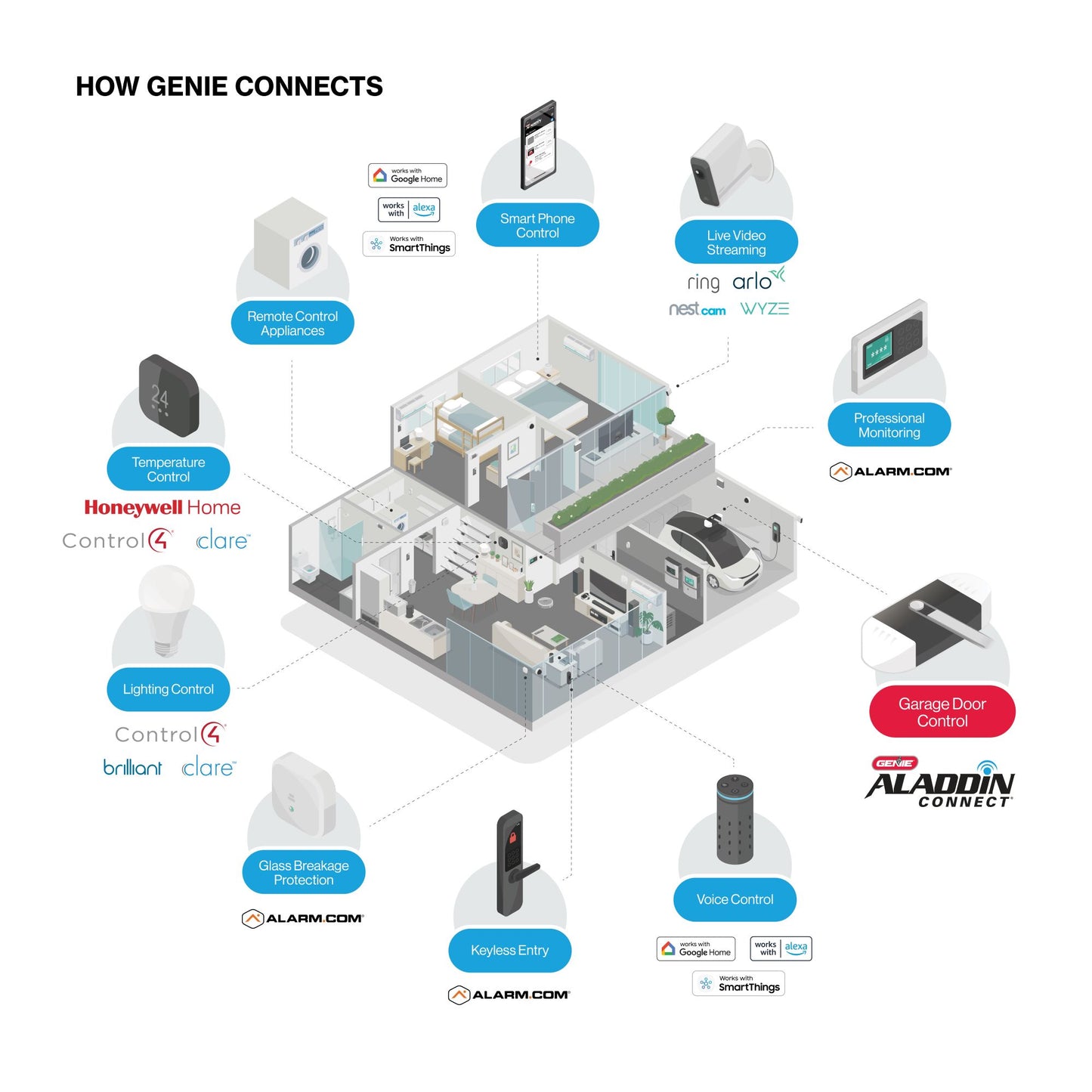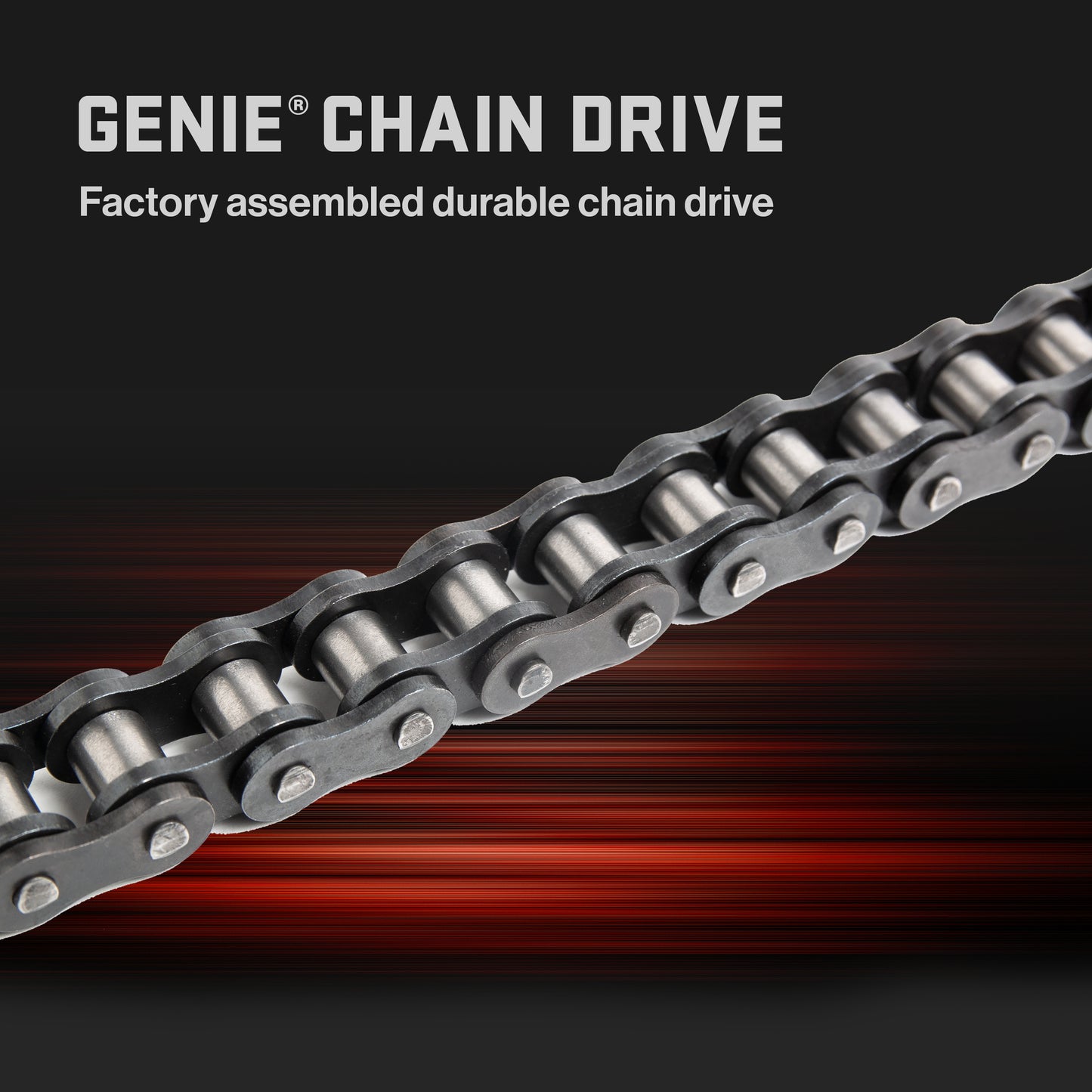 Why Choose a Genie Chain Drive Garage Door Opener
Installing a Chain Drive Garage Door Opener with the BILT App
This Genie product offers 3D Interactive Instructions in the free BILT® App available for download. 
Support for models: 
1035, 1055, 2036, 2033, 3053, 2035, 2055, 3035, 3055, 7035, 7055 (ChainDrive 550, Chain Drive 750, SilentMax® 550, StealthLift® 500, SilentMax® 750, Chain Glide Connect, SilentMax Connect, QuietLift Connect, Chain Drive 500, Chain Drive 525, QuietLift™ 750, StealthDrive® 750)
Genie Belt/Chain Garage Door Opener Installation Poster
Genie Belt/Chain Garage Door Opener Owners Manual
Standard Genie Garage Door Opener Features
Keeps your home and family safe by changing the access code from billions of combinations at each door activation to help prevent unauthorized access.

Patented technology that automatically finds the best line of communication between Genie® products. This maximizes the range of radio frequency devices and improves the overall performance of products.

Provides safety by continuously monitoring the operation of the garage door opener, stopping the operation to alert you when significant changes occur.
Add these accessories to Genie Chain Drive Garage Door Openers

FREE SHIPPING ON ALL US ORDERS 17.99 AND UP