Need replacement parts for this Genie Garage Door Opener model? >>CLICK HERE<<
The Genie SilentMax 1000 garage door opener offers an ultra-quiet 140 volt DC motor along with the accessories you need. The SilentMax 1000 garage door opener features a Genie steel-reinforced belt, making it very quiet and the ideal choice for garages attached to living spaces. You can count on getting many years of worry-free service and the peace of mind provided by the Genie limited lifetime warranty. Safety features include the Safe-T Beam garage door safety sensors and GenieSense diagnostic technology.

This garage door opener is made with an enclosed C-Channel rail design to ensure the highest levels of safety and many years of reliable operation. The SilentMax garage door opener is also equipped with Genie Intellicode rolling code technology that prevents unauthorized persons from opening your garage door by automatically changing the access code every time you use it. You will also enjoy the added conveniences of 2 pre-programmed 3 button remotes, a wireless exterior keypad, and a wall control panel with an independent light button and vacation lock for added security. 
3/4 HPc* POWER: 140 Volt DC motor provides power to operate almost any residential garage door up to 7' high out of the box, or up to 8' high with an extension kit (sold separately as part number 37302R).
OPENING SPEED: Up to 7.5 inches per second to provide fast performance.
ACCESSORIES INCLUDED: Two preprogrammed-3-button remotes, a wireless keypad, giving you the ability to open the door with a personal pin number, and a Multi-Function wall console with vacation lock and light control button.
SMARTSET™ PROGRAMMING: Push button programming makes set up fast and easy.
GENIE EXCLUSIVE: Out-of-the-box works with popular built-in car remotes systems such as HomeLink and Car2U without the need for any additional hardware, such as bridges or repeaters.
STANDARD FEATURES INCLUDE: Safe-T-Beam Non-contact reversing system, GenieSense Monitoring and diagnostic technology, and Intellicode Access security
LIMITED LIFETIME MOTOR AND GEARBOX WARRANTY: 15-year belt, 5-year parts, and 1-year accessories warranty.
 Notice to California Residents: As of 07/01/2019, this item cannot be shipped to the state of California due to Senate Bill No. 969. If the shipping address on any order is the state of California the order will be canceled. California residents must purchase a garage door opener with a battery backup included. Please see other options of Genie garage door openers with battery backup options to purchase. 
UPC: 050049018900
SKU: 37281X
ASK A QUESTION
View full details

3042-TKH SilentMax® 1000 Belt Drive ¾ HPc Model Garage Door Opener
$0.00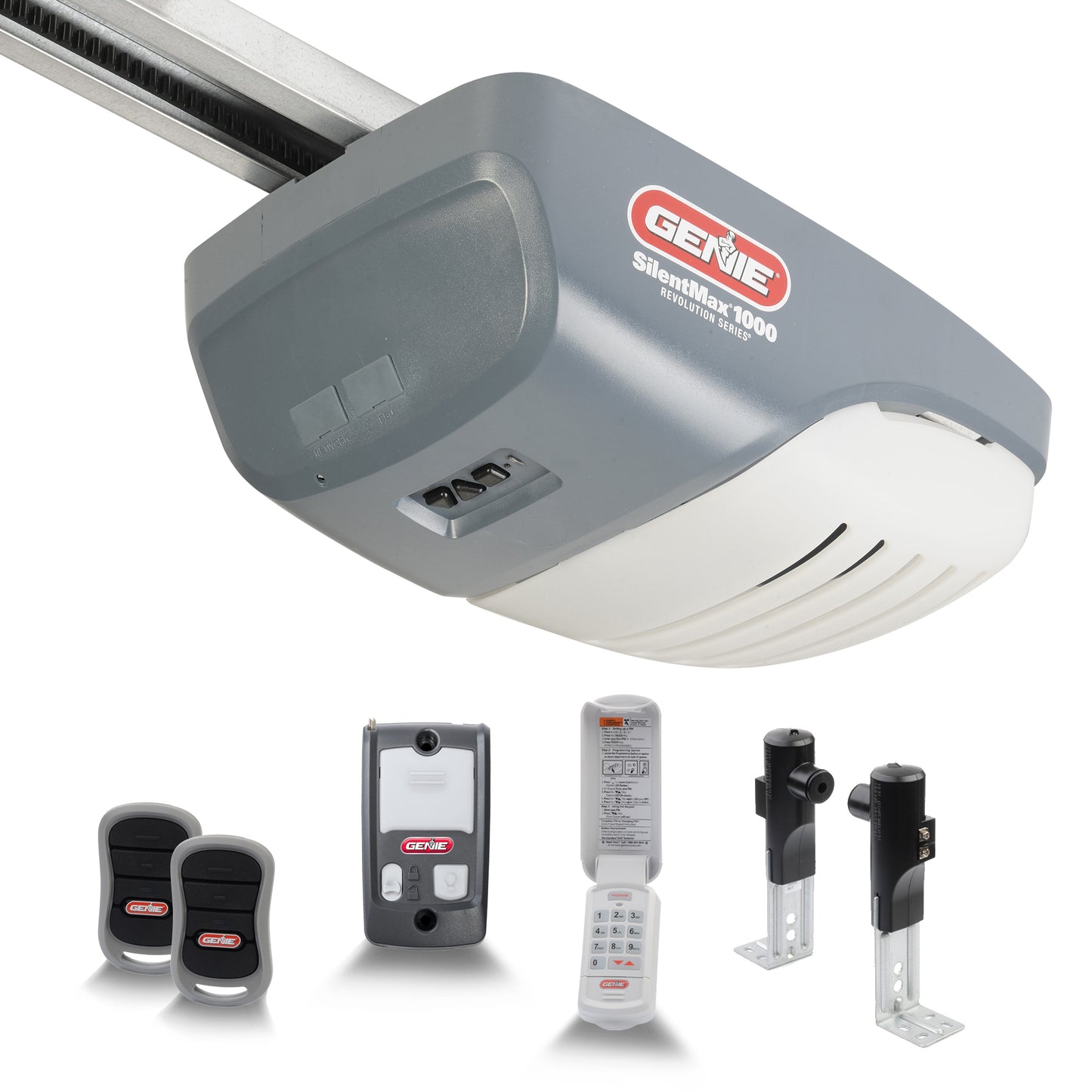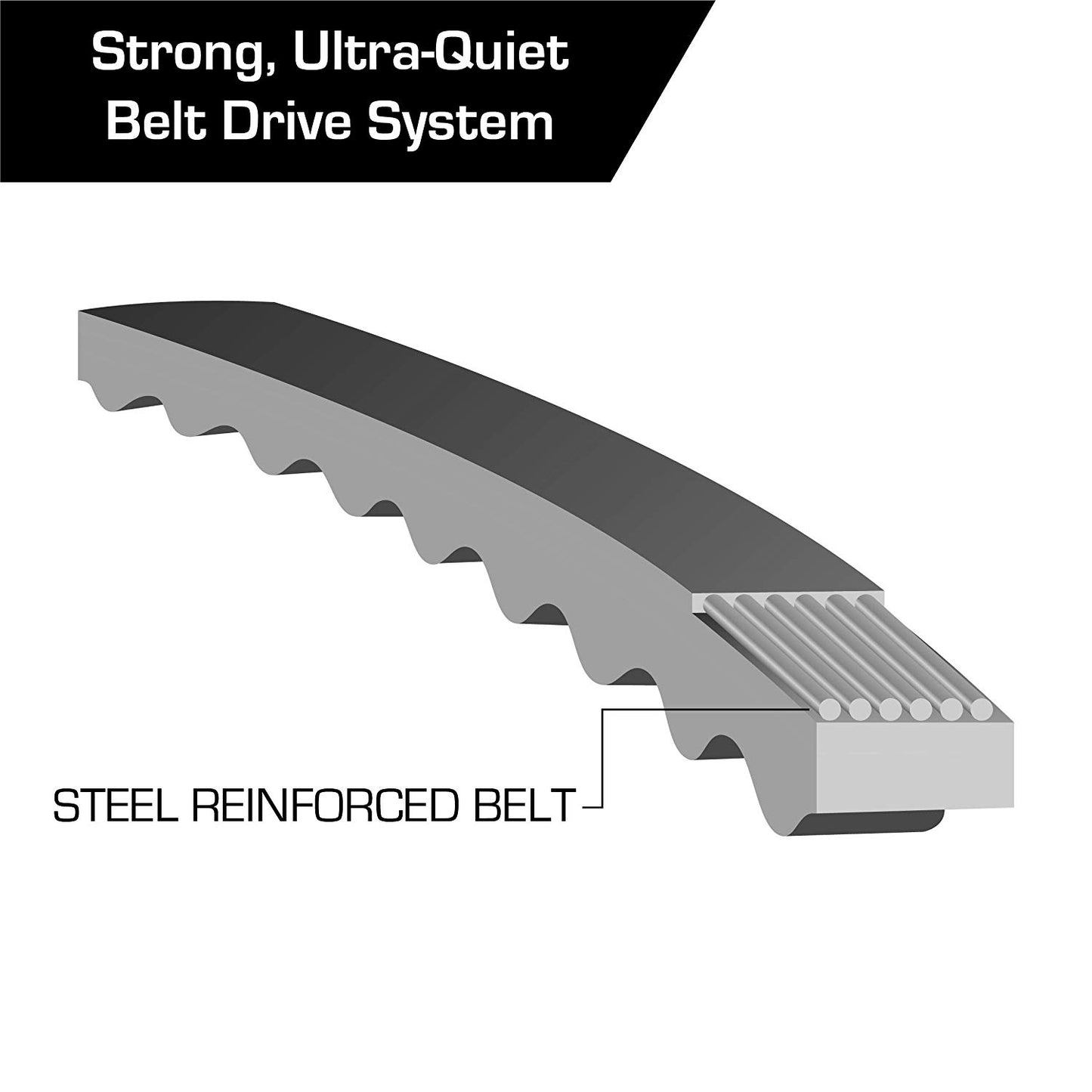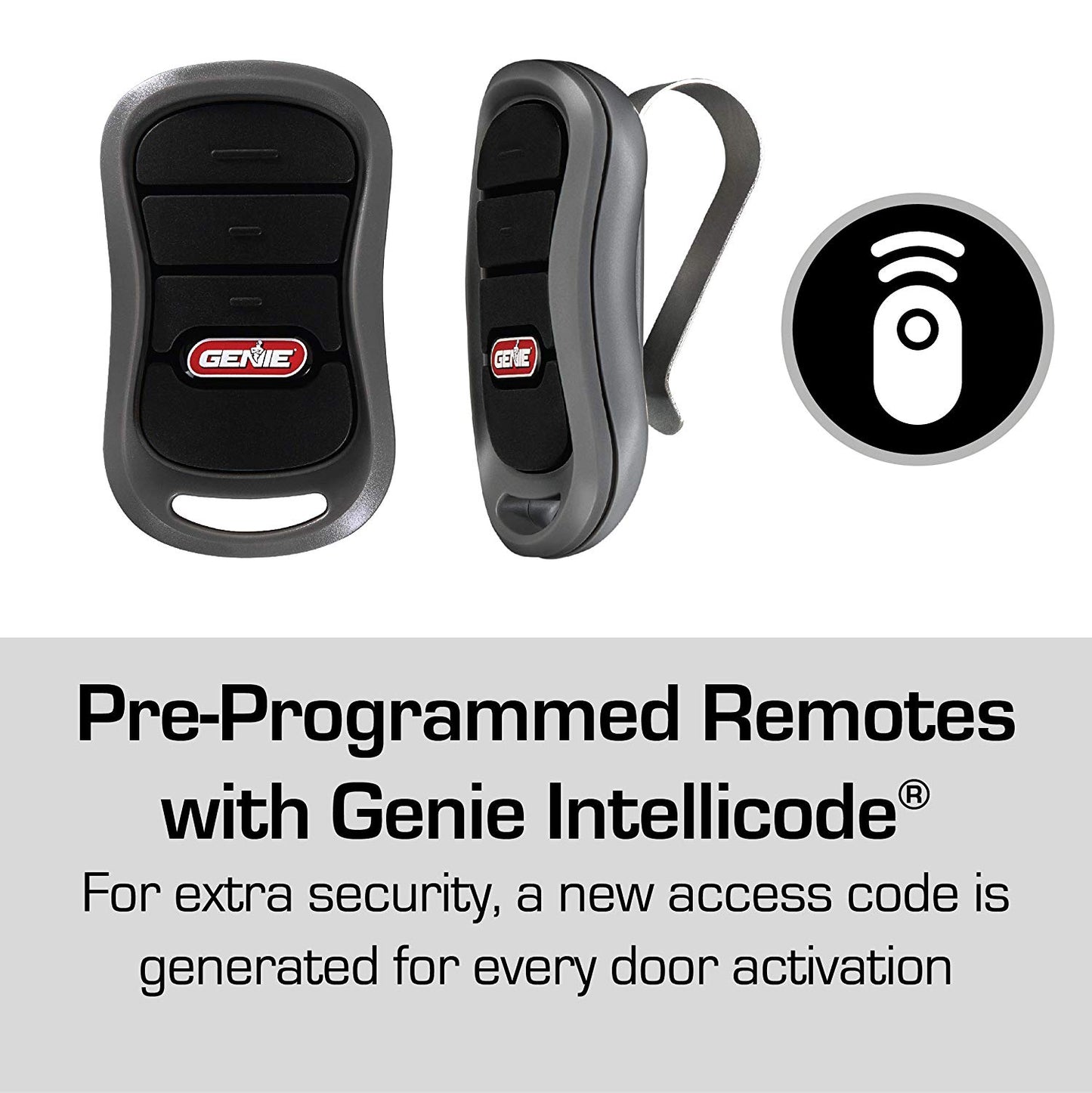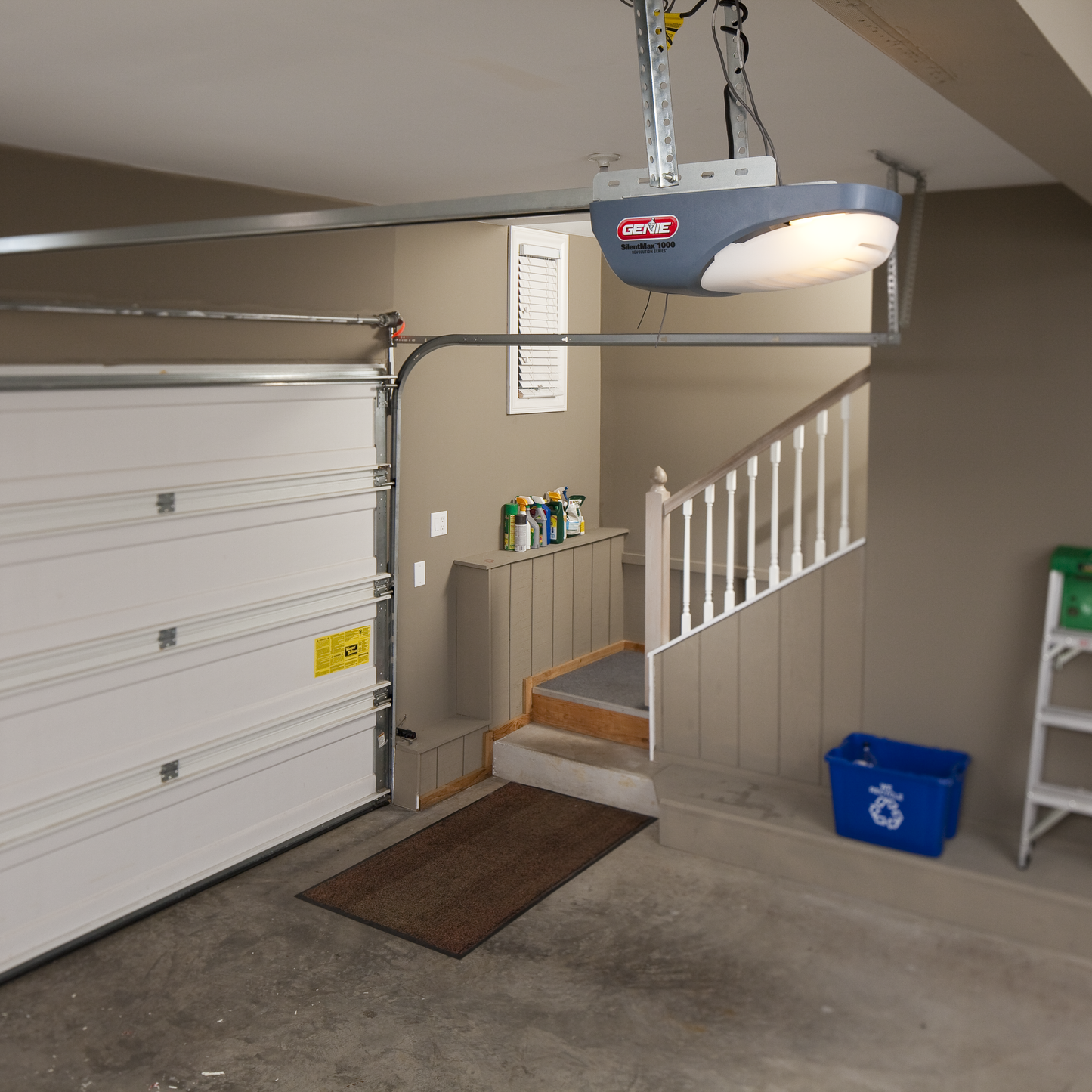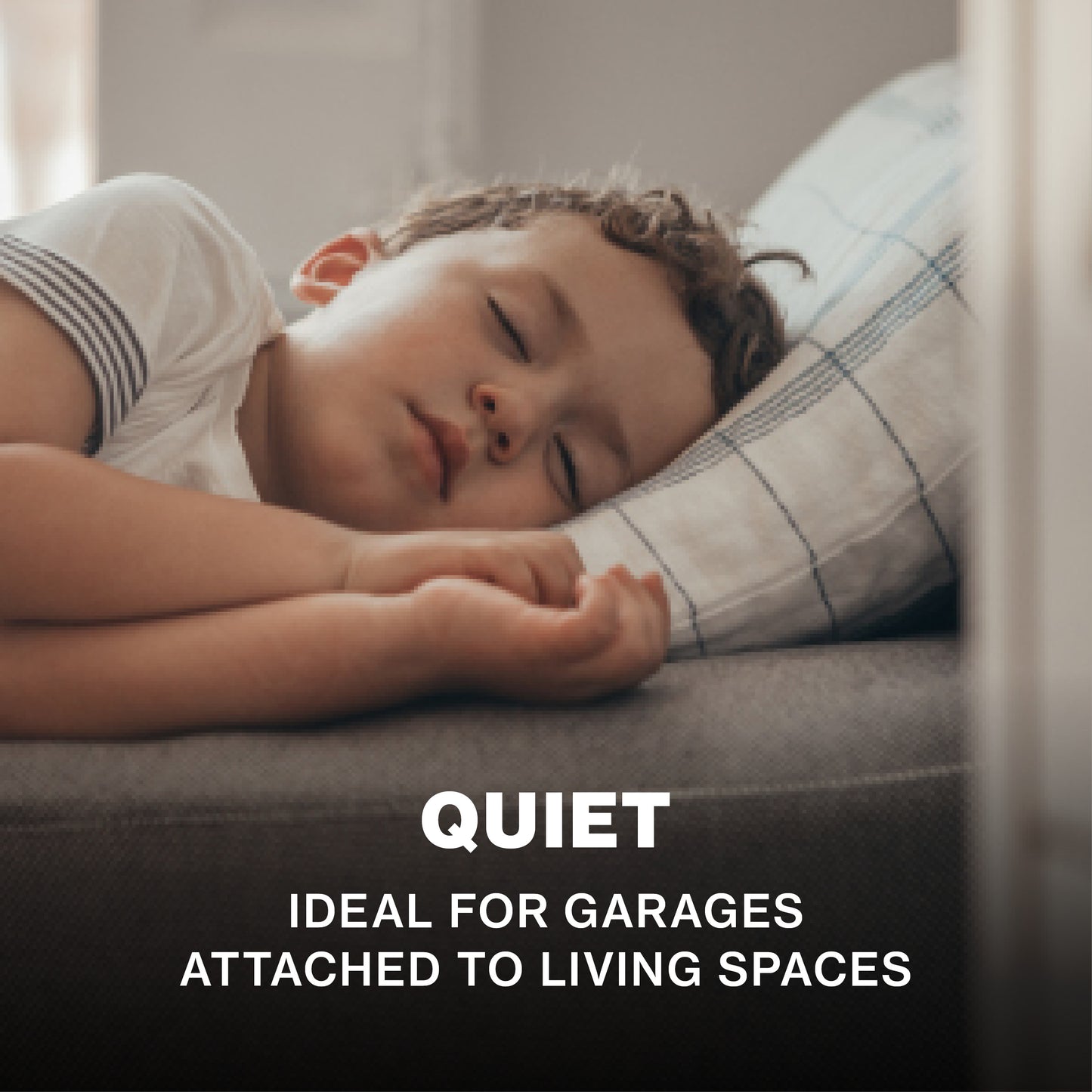 can i replace my model 3042 with the model 3042 tkh?

Yes, these models are virtually identical and fully compatible.

Can use my iPhone as a garage door opener Silent max 1000?

You would need to add the Retrofit Aladdin kit in order to add smart phone capability with model 3042-TKH SilentMax® 1000 Belt Drive ¾ HPc Model Garage Door Opener.

How many remotes can be programmed for a Genie SilentMax 1000 ?

The 3042-TKH SilentMax® 1000 Belt Drive ¾ HPc Model Garage Door Opener can store at least 20 wireless devices.

is there a dealer in NW OHIO that sells 3042-TKH SilentMax® 1000 Belt Drive ¾ HPc Model Garage Door Opener? I'd prefer not to purchase from amazon because I feel their buying power is killing this country.

We only sell the 3042 through Amazon currently, however you can purchase a Pro 3024 with a belt rail which is very similar.  You can find a local dealer by entering your zip code in the below locator.

Dealer Locator | The Genie Company

How do you adjust the limit stops on a silent max 1000? My door doesn't open all the way

To program the limits, you will want to press and hold the down arrow button (-) until the long LED comes on blue.  Release, and the LED will begin to flash blue. Press and hold the down arrow button (-) to close the garage door. When the door lightly touches the ground, you will release. Press and release the square button. Both LEDs flash blue and go off. Press and hold the open arrow (+) until the long LED come on blue. Release. Press and hold the open arrow to open the garage door. When the door is all the way open (do not allow it to hit the powerhead). Release. Press and release the square button.  Both LEDs flash blue and go off. Go to the wall console and press and release the button on the wall to fully close the garage door. Once the door is fully closed, you will want to press and release the button on the wall again to open the door all the way.

I just purchased this however I have 8ft garage door will this model work after hanging up with the representative I believe she stated after I purchase it, it's for a 7ft door. If so what is typically the additional costs if any to get the SilentMax 1000 on 8ft door.

You can add the belt extension kit to the SilentMax 1000 for it to work on an 8-foot high garage door.

I have a genie model 1022/1024/1042 I need to know if it has warranty stop working

The 1022/1024/1042 had a one year parts warranty and five year motor warranty.

what is the correct replacement remote control button for the Model 3042? I need to order a new one

This model came with the G3T-R (3-button remote). You can use it, or if you would prefer a 1-button remote, you can also use the G1T-BX remote.

where can i purchase this at

You can purchase this online at Amazon.

What is the difference between this (SilentDrive 1000) and the SilentDrive 750 (3055-TKSV)? The specs are both listed as belt-drive 3/4 HPc units, with the same features.

The Genie SilentMax 1000 comes with a 3-Piece Channel Rail and has a 140V motor. The SilentMax 750 (3055-TKSV) comes with a 5-Piece tube style rail and has a 24V Motor. The SilentMax 1000 is rated to work on up to a 750lb door, and the SilentMax 750 is rated for a 500lb door.

My silentmax 1000 has a blue flashing light and will not open are close but it has power. Can you tell me why?

The long blue light flashing on the powerhead can mean that your vacation lock (sure lock) is on (at the wall console). On the wall console make sure to switch off the lock button, then the door will operate as normal.

Is the 3120H-2TXK discontinued or is it replaced with another model. Is this consider one of your more quiet openers?

Our belt drive model garage door openers are considered the quietest of our line up. The 3120H models are still available. They are part of our professional line of Genie garage door openers and are available through any Genie dealer.

Does the 3042 Model replace the 3024?

Yes, it can be used to replace the 3024 model.

my unit does not respond to the wall control unit (except the light switch) or the remote. Up and down buttons on the unit work. What's a possible reason for this?

This could be a problem with the wall console. Have you replaced the circuit board in the garage door opener?

Hi, I have 9 ft garage doors, having a hard time finding a 2 ft extension, do you all make such a thing and if so where can I purchase it?

No, the extension kit will only work on up to an 8-foot high garage door.

How much space does this unit require between the ceiling and the top of the door?

You will need at least 2 1/2 inches above the highest point of travel of the garage door to install this garage door opener.

What model would replace a 3060L?

Any of the current Genie model garage door openers could replace the 3060L model. This really will depend on the preference and needs that you have for a new one. The 3060L had Intellicode technology and so do all of our new ones, so they would be secure and use the same wireless technology. If you have any questions about the new models please let us know and we are happy to help you!

Hello I have a SilentMax 1000 Model 3042. I replaced the circuit board due to a suspected power surge. Everything is back up and running with the exception of the hardwired grey/black button keypad. The red light is on. No open/close or light function. Do you have any ideas why this wouldn't work? Thank you

If you replace the circuit board with a new one, you would need the Series II wall console. The older Series III wall console will not work with the new boards for the SilentMax 1000.

I have a sliding barn door type garage door. What is the maximum opening travel?

This will not work on a sliding door.

Will the 3042-tkh silent max install using the hanger brackets used on the Isd990 WITHOUT MODIFICATION?

No, they will need to be modified due to the different dimensions.

CAN YOUR OPENERS BE RETRO FITTED TO EXSISTING HANGER BRACKETS?

Normally you can use existing brackets to mount the new garage door opener. Some modifications may need to be made. If you would like to get more details, we would need a little more information about what you had and what you are installing. Please contact Genie customer service at 1-800-354-3643.

Does safety beam come with required wiring

The 3042-TKH SilentMax 1000 comes with the Safe-T-Beams and the wiring for the Safe-T-Beams.

how long is the rail?

The total length of the rail is 116.5".

What unit would be best for a 1 piece garage door?

You could use this 3042 unit. The best is going to be a belt unit, like this one. 

Does the 3042 TKH have to be hard wired - or is it plug in??

This is just plugs into a normal outlet. 

This model manual page 19, adjusting speed; it has 7 steps to change speed (high, med, low). Someone said the older model had such function but Not on the newer model, so I like someone to test it on a newer model。

Hello. All of the Genie model 3042 garage door opener have the ability to adjust the speed. However, it shoudl come at the highest speed and you can slow it down.
Product Support for Genie Garage Door Openers 3022, 3024, 3042, 4022, 4024, 4042   (ChainMax™ 1000, IntelliG® 1000, SilentMax® 1000, ChainMax 1200, IntelliG® 1200, SilentMax® 1200)
Chain/Belt Drive Installation Poster
Chain/Belt Drive Owners Manual
Standard Genie Garage Door Opener Features
Keeps your home and family safe by changing the access code from billions of combinations at each door activation to help prevent unauthorized access.

Patented technology that automatically finds the best line of communication between Genie® products. This maximizes the range of radio frequency devices and improves the overall performance of products.

Provides safety by continuously monitoring the operation of the garage door opener, stopping the operation to alert you when significant changes occur.
Shop additional remotes for your Genie Garage Door Opener

FREE SHIPPING ON ALL US ORDERS 17.99 AND UP