The Stealth750 Essentials belt drive garage door opener is an ultra-quiet garage door opener with a steel-reinforced belt, an automatic battery backup system, and Aladdin Connect smart home connectivity. The Genie Aladdin Connect allows you and up to 20 total users to have virtual keys and can control your garage door opener with the Aladdin Connect smartphone app. Aladdin Connect also integrates with the most popular smart home systems, Amazon Alexa and Google Assistant. This garage door opener has a powerful DC motor with GenieSense technology standard. For extra safety and added convenience, this Genie garage door opener features an integrated battery backup. That battery backup will power the garage door opener for up to 50 cycles when the main power is out. This transition from home power to running on the battery happens instantly when the main power is out. Like all Genie garage door openers, the Stealth750 Essentials comes equipped with Intellicode rolling code technology that prevents unauthorized persons from opening your garage door. This garage door opener includes many accessories for safety and convenience. Included is a pre-programmed 3-button garage door opener remote, 2 Genie Garage Door Opener LED light bulbs and a multi-function wall console that provides you with a light control button and a vacation lock. The Genie Safe-T-Beam garage door safety sensors ensure your family's safety with an infrared beam of light across the door opening. 
Keeps you connected without the need for added hardware

Aladdin Connect is compatible with the most popular smart home platforms like Amazon Alexa and Google Assistant

Set-up is a breeze, simply download the free Aladdin Connect App, connect your homes Wi-Fi and you have a smartphone connection in no time

1-1/4 HPc DC motor will smoothly and quietly lift sectional garage door up to 7 ft. in height and up to 500 lbs. in weight

Easy-to-install strong 5-piece rail system snaps together with no added hardware

Keep your home safe with state-of-the-art security of Genie Intellicode that changes the opener's access code when the remote is used

GenieSense monitoring technology minimizes wear and tear by always monitoring the door

Works with popular built-in car remotes systems such as HomeLink and Car2U (Genie exclusive)

The integrated backup battery operates opener when your power goes out up to 50 cycles from initial power failure.
Accessories Included: a 3-Button remote, Multi-Function wall console, and 2-LED light bulbs

Model: 7055-LALO
This garage door opener is a great model for everyone, but- if you live in the state of California, this garage door opener is perfect. It is California Compliant and meets the requirements under California SB-969 law, which requires any automatic garage door opener that is manufactured for sale, sold, offered for sale, or installed in a residence to have a battery backup function that is designed to operate when activated because of an electrical outage.
 California Residents: Proposition 65 WARNING
UPC: 050049021986
SKU: 38959W
ASK A QUESTION
View full details
Stealth750 Essentials - 1-1/4 HPc Belt Drive Garage Door Opener with Battery Back-Up - Plus Aladdin Connect & LED light bulbs
$0.00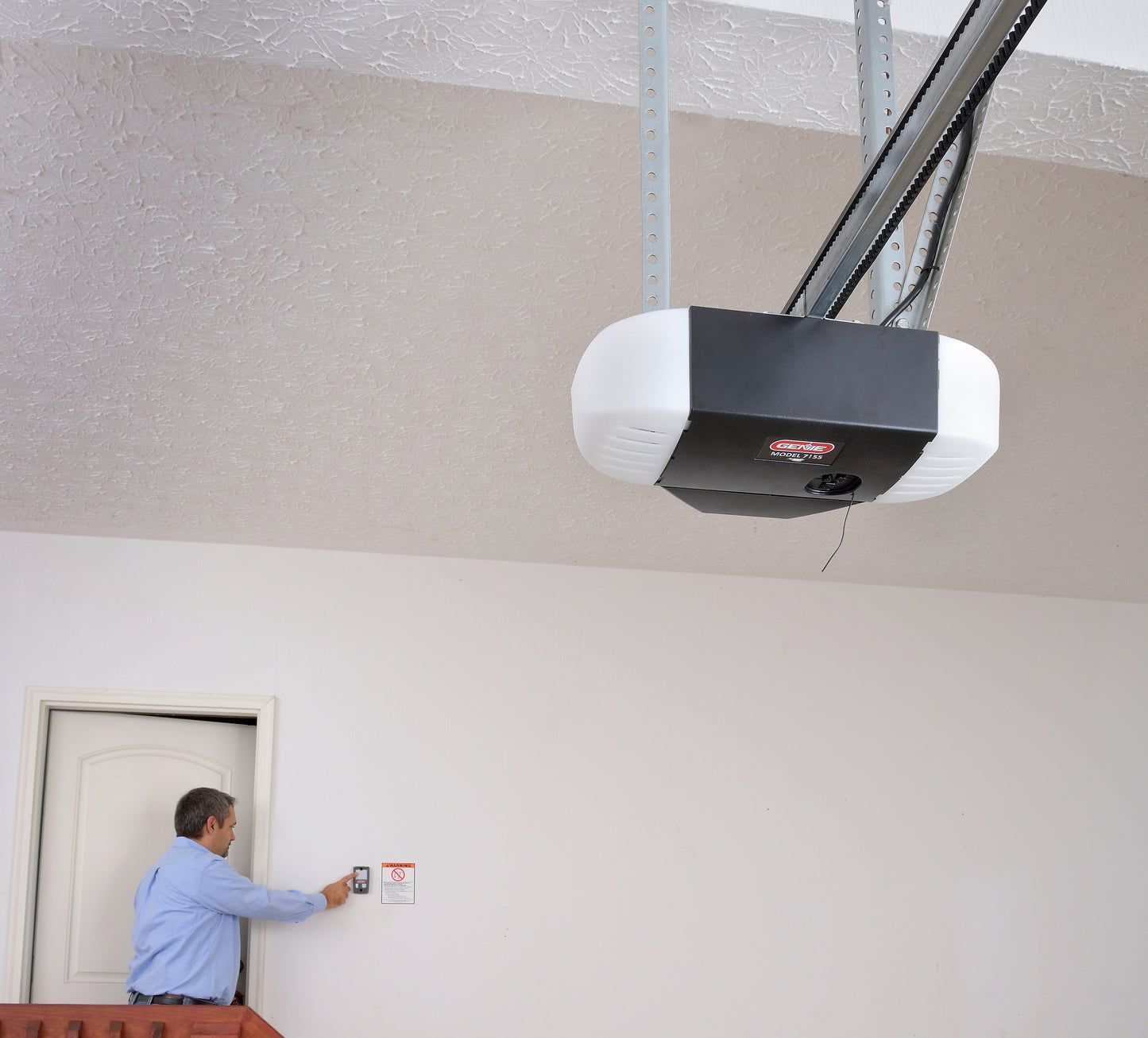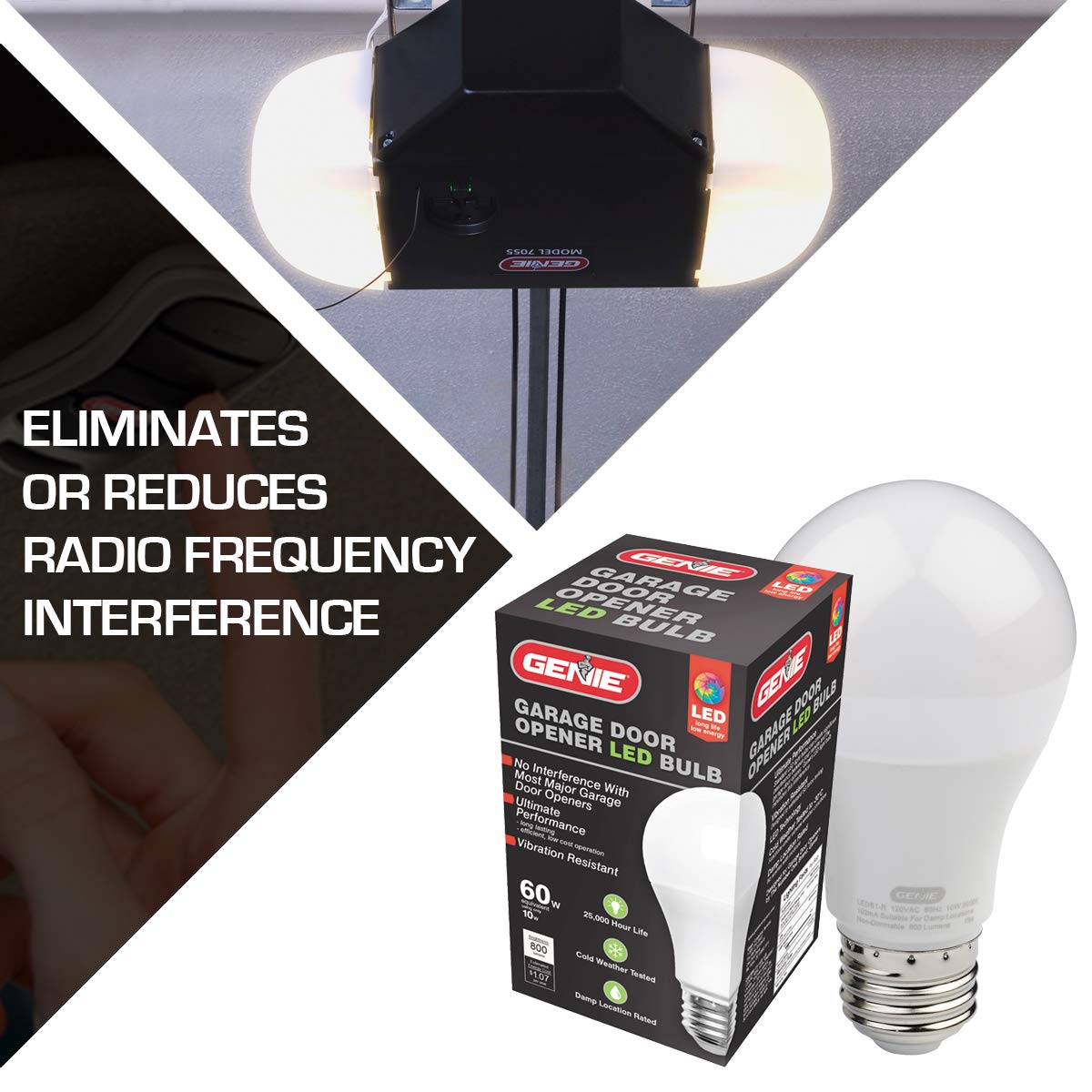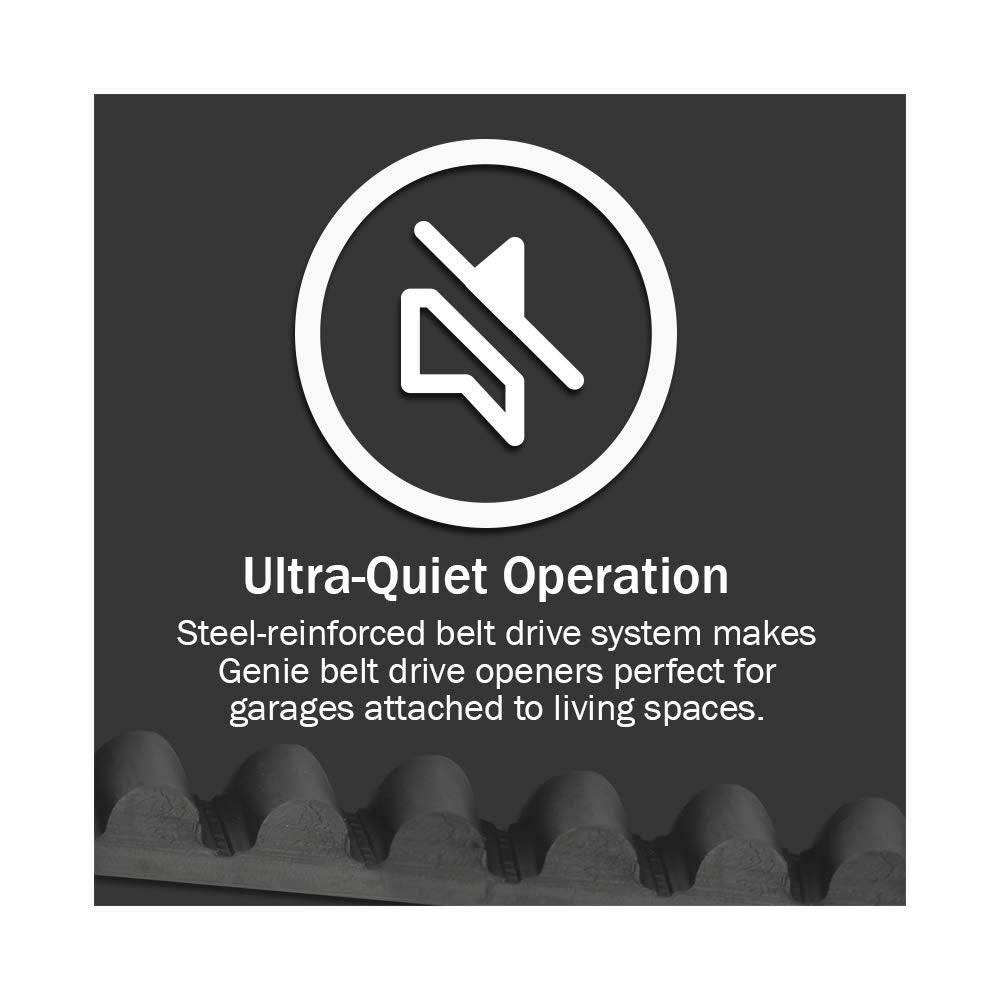 does the genie 7035 garage door opener work with HomeLink?

Yes, the Genie model 7035 is compatible with Homelink.

Does this product have e an e tension kit for a 9 foot door?

No, this product will only work with a 7 foot door or 8 foot tall door with separately purchased extension kit.  We do offer a side/wall mount unit that will open up to a 14 foot tall door, this is model 6172.

I am building a garage and one of the doors is going to be 12' high and 10' wide. Which of your products would you recommend for this? Also is it sold at Lowes or do I have to order it direct?

If the garage door is going to be 12-foot high, you could use the Wall Mount garage door opener. It would work on up to a 14-foot high door and frees up the ceiling space.

Does the battery get charged during times it is not in use?

Yes, it does.

Will this opener work with a one piece door 16'x7'

Yes, it will as long as the door is well balanced.

My current Genie opener has a fast open and a slow close. Does the newer Stealth 750 have the same higher speed opening,

All of our garage door openers will open at a faster speed than they close.

I'm guessing you have to purchase the Aladdin wifi receiver kit separately?

Hi David,

On this specific model Stealth 750 Essentials, the Aladdin Connect Kit comes packed inside with the garage door opener.

I'm trying to get a head start on installation. Can I get a "pdf" install manual so I can prep site? It will be in a garage and possibly a pole building. Thank you

You can find the installation poster and manual here.

what does it mean "HPc" ?

HPc= Horse power comparable. Our motors are measured in Newtons, so this is how we rate them in horsepower.

What is the product number for a belt drive extension kit for a 10 ft garage door opener

We do not have an extension kit for a 10 foot door. For a 10 foot door, you need a pro unit from a local Genie dealer.

I need to lengthen the door opener to a 9'door opening which means another section of bar & a new longer belt sections are 21.5" long so one of those & the belt which needs to be 271"+ long please advise Thanks

Hello. For any garage door over 8ft tall you will need to contact your local Genie delaer. I fyou do not know who that is, you can locate them here.
Why Choose an Ultra-Quiet Genie Belt Drive Garage Door Opener
Installing a Belt Drive Garage Door Opener with the BILT App
Installation Video
This Genie product offers 3D Interactive Instructions in the free BILT® App available for download. 
Support for models: 
1035, 1055, 2036, 2033, 3053, 2035, 2055, 3035, 3055, 7035, 7055 (ChainDrive 550, Chain Drive 750, SilentMax® 550, StealthLift® 500, SilentMax® 750, Chain Glide Connect, SilentMax Connect, QuietLift Connect, Chain Drive 500, Chain Drive 525, QuietLift™ 750, StealthDrive® 750)
Genie Belt/Chain Garage Door Opener Installation Poster
Genie Belt/Chain Garage Door Opener Owners Manual
Standard Genie Garage Door Opener Features
Keeps your home and family safe by changing the access code from billions of combinations at each door activation to help prevent unauthorized access.

Patented technology that automatically finds the best line of communication between Genie® products. This maximizes the range of radio frequency devices and improves the overall performance of products.

Provides safety by continuously monitoring the operation of the garage door opener, stopping the operation to alert you when significant changes occur.
Add these accessories to Genie Belt Drive Garage Door Openers

FREE SHIPPING ON ALL US ORDERS 17.99 AND UP